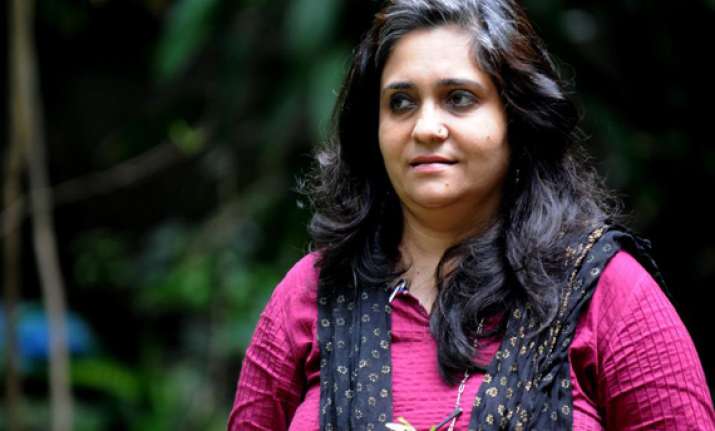 Ahmedabad : Social activist Teesta Setalwad yesterday filed an affidavit before a local court here accusing the Gujarat police of resorting to 'falsehood' against her and her organisation in connection with the Gulbarg society's alleged fund embezzlement case.
'Gujarat police once again is resorting to blatant falsehoods, twisted facts, deliberate jugglery of accounts and foul innuendos,' Setalwad said in the affidavit.
'The state police continue to spread falsehoods through signed affidavits, indicating callous disregard of the justice process,' she claimed before Ahmedabad city sessions court judge H C Vora.
'The campaign launched by the Ahmedabad Crime Branch against the CJP and its Trustees is aimed at crippling the struggle for justice and at maligning and defaming activists,' she alleged.
Setalwad also denied the charges of prosecution (state) of using donation amount meant for the riot victims.
'Neither Citizens for Justice and Peace (CJP) nor Sabrang Trust have any debit or credit cards in their respective names,' Setalwad stated in the affidavit.
'For logistical convenience, with the full knowledge and consent of the trustees and auditors of the two trusts, travel tickets are frequently booked online.
It is only such expenses strictly related to the legitimate activities, which are reimbursed by Sabrang Trust and CJP after due verification," she said.
'Despite being fully aware of this fact, the state police claimed that a host of personal expenses, including hair-cuts, purchase of grocery, shoes, jewellery have been paid for by the trusts," she stated.
On legal aide, Setalvad mentioned, 'The facts can easily be established through accounts books, voucher files and annually audited accounts.'