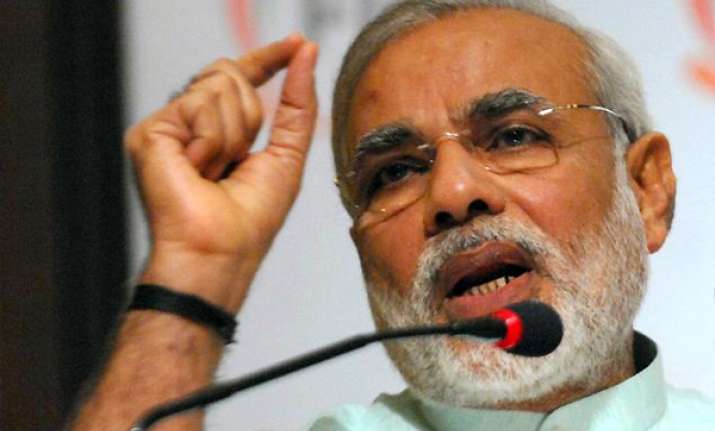 Dahod, Gujarat, Feb 5: Gujarat Chief Minister Narendra Modi on Saturday said that Gujarat is now considered as a role model for development and even the opposition Congress has accepted it.

"Delhi Chief Minister Shiela Dikshit taking about us recently said that time and again we are getting re-elected due to our record of developmental work," Modi said at the end of his day-long Sadbhavna fast here.

"The Gujarat Congress pullout (advertisement) also accepted the developmental work carried out in the state by us," Modi further said.

"It has been established by now that Gujarat has developed as a state and it has become a role-model for development in the country. The statements by our opponents prove it," Modi further said.

Delhi chief minister Shiela Dikshit addressing a function on Tuesday in Agra had said, "I am not talking about party. There is no two opinion that development is taking place in Gujarat and (because of that) government gets re-elected. Why governments get re-elected. Why they come again and again. Because they ensure development."

Later Dikshit clarified that she had not praised Modi.

The Congress pullout on Republic Day issued in some parts of the state had also praised Modi for his developmental work.

"Development of Gujarat has now become an issue of hot discussion in the country.  Gujarat and development have become synonymous with each other. Gujarat has emerged as a power surplus state, though it does not have any coalfield," Modi said.

Modi also came down heavily on the union Government, by saying, "The UPA government at the centre has damaged the image of the nation in the world with a series of scams.

Modi announced a development package of Rs 1500 crore for the all round development of Dahod district.