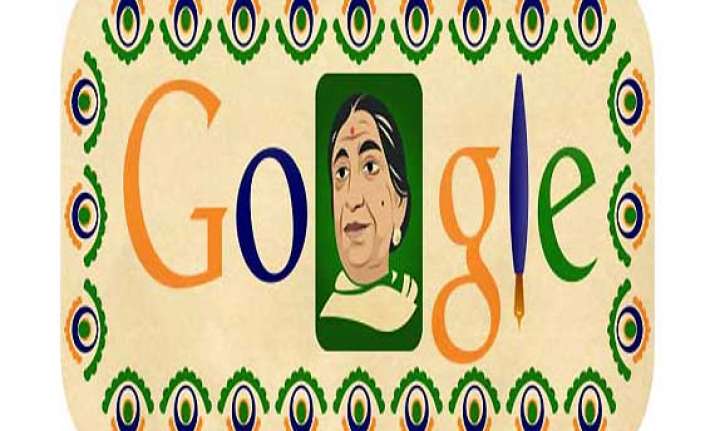 New Delhi: Google is celebrating Nightingale of India, Sarojini Naidu's 135th birthday with a doodle visible on its India homepage.
Naidu was a child prodigy, Indian independence activist, and a poet.
In order to mark her 135th birthday, the internet giant put a beautiful portrait of Sarojini Naidu in the place of second 'O' within its official logo.
Google also included a pen in place of 'L' within its official logo to indicate Sarojini Naidu's writing prowess.
Naidu played a pivotal role during the Civil Disobedience movement. She also faced arrest in 1942 during the "Quit India" movement.
Post-Independence, Naidu served as the first Governor of the United Provinces from 1947 to 1949 and also contributed to the drafting of the Indian constitution.
Sarojini Naidu suffered a heart attack and died on March 2, 1949 at Lucknow in Uttar Pradesh.
Some of her literary works include, The Bird of Time: Songs of Life, Death and the Spring, The Broken Wing: Songs of Love, Death and the Spring, Muhammad Jinnah: An Ambassador of Unity, Feast of Youth, The Magic Tree and The Wizard Mask.