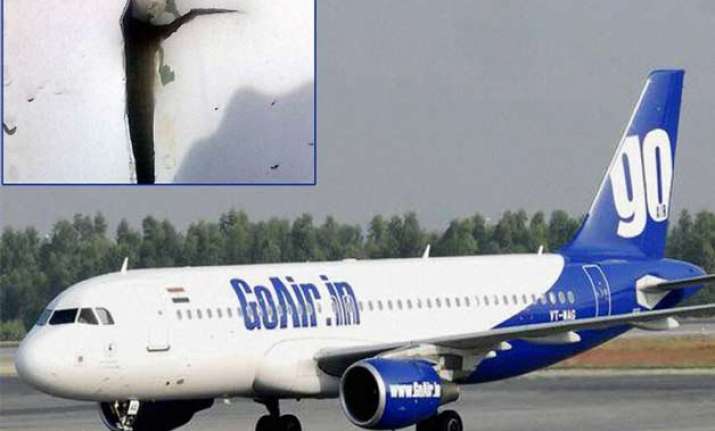 Chennai:  A GoAir plane carrying 168 passengers from Mumbai today hit an aerobridge after landing at Chennai airport damaging a portion close to its front door but no one was injured.
The incident occurred at around at 6.35 AM, Directorate General of Civil Aviation (DGCA) sources said, adding that the A-320 aircraft has been grounded.
There was no report of any of the 168 passengers, including an infant, on board being hurt in the incident, they said.
"The flight hit while aligning with the aerobridge damaging the fuselage close to the front door of the aircraft," a DGCA source said.
The GioAir 8-305 flight was to leave for Port Blair after a halt in Chennai.
DGCA has ordered a probe into the incident.