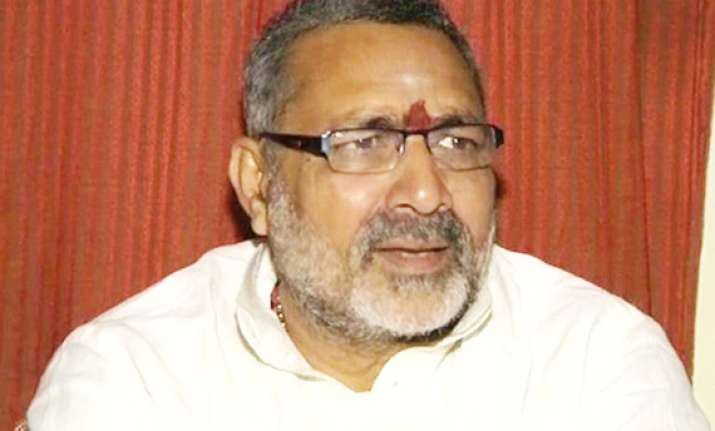 Patna: BJP leader Giriraj Singh today again courted controversy by saying that all terrorists belong to a 'particular community'.
"Since terrorism is a matter relating to the country and not to a community, why secular leaders remain silent when all persons arrested in terrorism cases belong to a particular community," he told reporters here.
"Are there only a few to define religious non-discrimination? Is it not true that all the terrorists caught belong to one community? I am not saying that all the people in that community are terrorist but whoever is caught belongs to same community," he said.  
The BJP leader, who was recently booked for his hate speeches, said this mindset was "posing a danger" to the country.
"This is a naked example of pseudo secularism and patronisation of a community for vote bank politics. This mindset is posing danger to the country," said the Nawada Lok Sabha candidate of the saffron party.
During the poll campaign, Jharkhand and Bihar police had lodged three FIRs against Singh for saying that those opposed to Narendra Modi had no place in India and they should go to Pakistan.