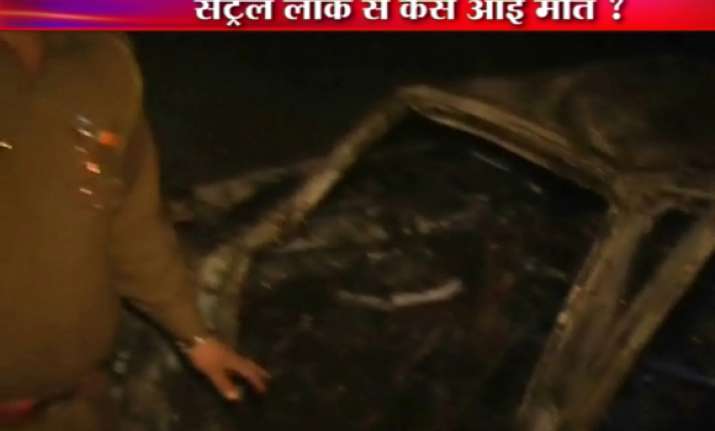 Panipat, Dec 17: Four youths were burnt alive early this morning when the Tata Indigo car in which they were travelling from Delhi airport to Shamli in UP caught fire after it dashed against a Canter mini-truck laden with bricks on National Highway No 1 near Samalkha, Karnal.

Police said, the car dashed into the fuel tank of the truck, and diesel spilled on to the bonnet of the car igniting the vehicle.

As the Indigo car caught fire, its central locking system failed. Sharu and Neetu both sitting in front died first, and Bunty and Jia sitting at the back tried their best to break open the windows, but were engulfed in the fire.

Bunty Sharma owns a factory in Mumbai and was returning to him hone in Badaut near Meerut, UP. His three friends had gone to Delhi airport to pick him up.

Due to bitter cold, they had rolled up the windows and the car doors were locked. The truck driver fled from the spot.