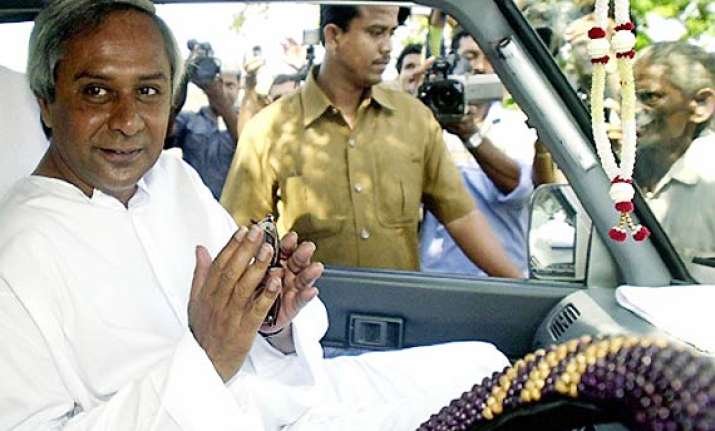 Bhubaneswar, Aug 6: An FIR was lodged on Friday against Chief Minister Naveen Patnaik, his principal advisor Pyari Mohan Mohapatra, two state ministers and a suspended BJP MLA in a city police station, demanding their prosecution for their role in alleged horse-trading of MLAs during last year's Rajya Sabha poll. 

Activist Debi Prasad Prusti lodged the FIR at city's Capital Police Station, blaming Energy Minister Atanu Sabyasachi Nayak, Labour Minister Pushpendra Singhdeo and suspended BJP MLA Sibaji Majhi, apart from the CM and his principal advisor.

The horse-trading issue gathered momentum after an audio CD allegedly containing the voice of a minister of the Naveen Patnaik government surfaced two months ago.

The ruling Biju Janata Dal (BJD) had swept the biennial Rajya Sabha polls last year, winning all the three seats from the state after three opposition MLAs — Bhimsen Choudhury of BJP, Sibaji Majhi and Gregory Minz of Congress — abstained.

The victorious BJD candidates were Pyari Mohan Mohapatra, Sashi Bhushan Behera and Baishnab Parida. While the BJP had suspended Choudhury, the Congress suspended Majhi in June this year.

Prusti alleged that in the run-up to the election on June 17 last year, the BJD undertook a series of misadventure to bribe some members of the electoral college to secure victory for all its three candidates.