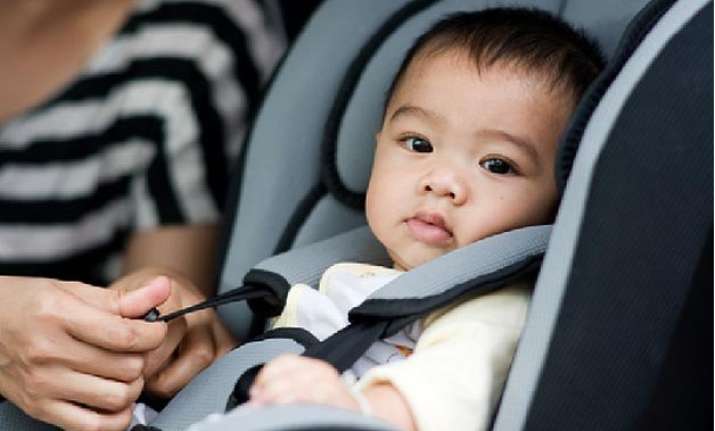 New Delhi:  Be careful while traveling in a car especially if there are small kids along with you. Experts have said that in the occurrence of an accident small children are at a greater risk to get severely injured since they are not fastened with seat belts.
Reports have shown that on an average around twenty children get killed daily in India since they are not properly fastened with the belt.  In India it's a common sight to see that small children seat in their mother's lap or any other senior member of the family.
Experts advocate that it is not a safe since during the accident children are at the risk of getting severe injuries by hitting against the car's dashboard or even the windshield.
Dr Deepak Aggarwal who is a senior neurosurgeon at the AIIMS Trauma Centre told English daily that "In India, it is common for couples to sit in the front seat holding the child but there is high risk of the baby being thrown out of the wind shield or getting injured by hitting against the dashboard.
In America, there is a declared guideline on child safety while traveling in the car. Small children upto two years are expected to be buckled only in the back seat while children above two years can be buckled in the front seat.