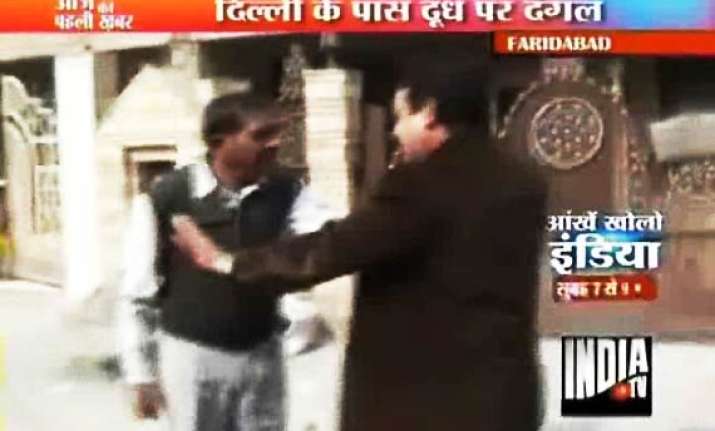 Faridabad, Dec 2: It's the season of slaps, and after Sharad Pawar got a slap, it was the turn of the general manager of a reputed milk company who was slapped by a customer here on Thursday, after a cockroach was found inside the milk pouch.
 
Kapil Garg, a local resident, had been sending complaints to the company saying that the milk being supplied in pouches for the last 5 days were of dubious  quality and his children were having health problems as a result.
 
On Thursday, when the general manager came to the milk depot to inquire about the milk, Garg showed him a closed pouch inside which  a cockroach was floating in the liquid.
 
While speaking to Garg, the general manager suddenly  tore open the pouch and the milk fell on the ground. The general manager then barked at Garg: "Where is the cockroach?"
 
An enraged Garg then proceeded to slap the official saying he has wilfully destroyed the evidence as he should have opened the pounch  in a utensil.