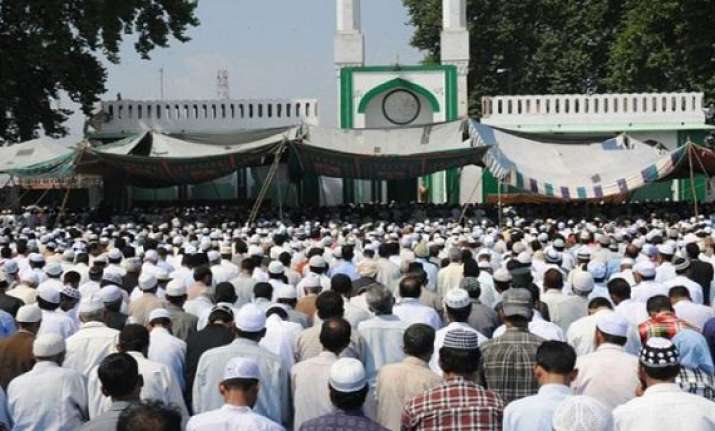 Srinagar, Aug 9: Eidul Fitr, which marks the end of Muslim fasting month of Ramadhan, is celebrated across Jammu and Kashmir today.
"Eidul Fitr will be celebrated across the state today as there have been many reports of sighting if first moon of Shawwal," Grandmufti of Jammu and Kashmir Mufti Bashiruddin Ahmad said yesterday.
Large congregations of Eid prayers will be held at Eidgah, Hazratbal, Jenab Sahib Soura and TRC ground in the city as thanksgiving at the culmination of the fasting month of Ramadhan.
Similar congregational prayers are also scheduled to be held at district and tehsil headquarters across the state.
Muslims in Saudi Arabia, UAE and some other parts of the World celebrated Eid today.