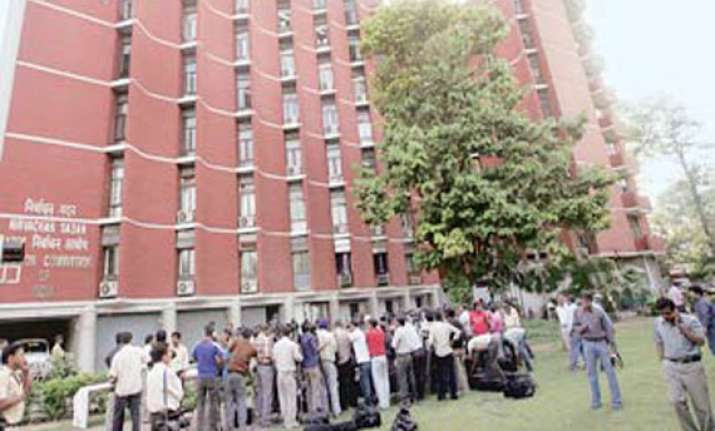 New Delhi, Dec 3:  Expressing unhappiness over the announcement of the much-touted direct cash transfer scheme by the Government even when the Model Code was in force, the Election Commission today wrote to the Cabinet Secretary seeking a report on the matter.
In a strongly-worded letter to Cabinet Secretary Ajit Seth, the EC has conveyed its unhappiness over the timing of the announcement by the Government and said it could have been avoided in view of the Gujarat elections later this month.
The EC has sought the government's reply on the issue by tomorrow evening, failing which it would proceed with appropriate action in the case, which was brought to light by the BJP earlier this week.
"We have asked the Cabinet Secretary to give us a factual report on the issue by Monday evening and if we do not get a reply we will proceed with action," a top official of the Election Commission told PTI.
Sources said the EC's fresh letter to the Cabinet Secretary was the second reminder in the matter. The Gujarat unit of BJP had on Thursday petitioned the poll body in this case alleging a serious violation of the Model Code of Conduct.
A day later, top party leaders led by L K Advani had personally met the Chief Election Commissioner to complain against the announcement.
Incidentally, four of the 51 districts in which the cash transfer scheme is to be implemented from January 1 next fall in poll-bound Gujarat.
The government had in a major announcement here claimed the scheme as a "game-changer", with Finance Minister P Chidamabaram and Rural Development Minister Jairam Ramesh personally launching the scheme from the Congress headquarters here.
After complaining to the EC, Advani had said that such announcements should not be made by a government once election dates have been declared.