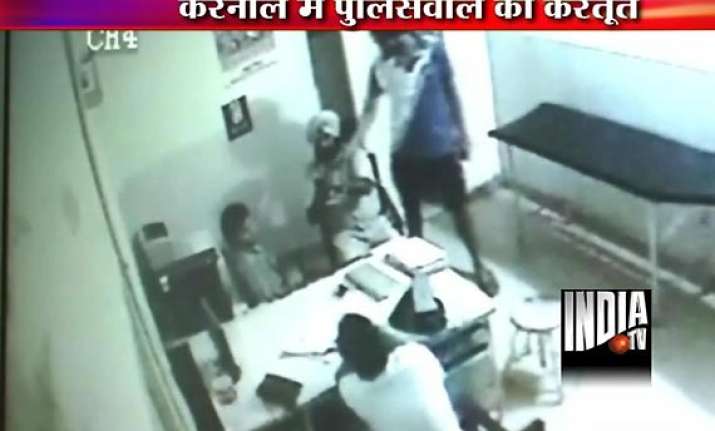 Karnal, Haryana: A drunk Haryana Police sub-inspector Kashmir Singh on Tuesday night fired at a doctor from his service revolver in Kalpana Chawla Medical College Hospital, after the doctor refused to give a medico-legal report which could put the assailants behind bars for murder.
Dr Nipun Kalra ducked his head, and the bullet was lodged in the window.
The drunk sub-inspector again tried to pull the trigger on his service revolver, but was dissuaded by his sons and other policemen.
The incident took place at around 2:45 am at the Trauma Centre. Kashmira Singh came with his son, and told the doctor that he had a quarrel with his relatives.
Kashmira virtually ordered the doctor to make the report under Sec 307 IPC, but when the doctor refused, he angrily told him, I'll show you what Section 307 is.
Local policemen posted at the hospital allowed Kashmira Singh to go away. Senior police officials arrived at the spot, and after a hue and cry in the media, Kashmira Singh was finally arrested.