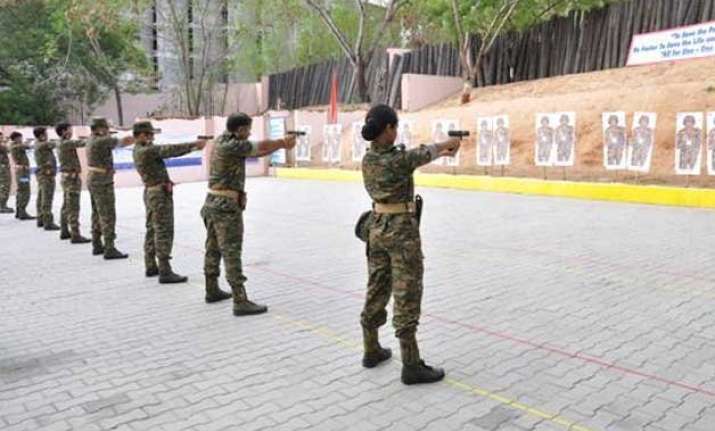 New Delhi: Swine flu scare gripped the Sardar Vallabhai Patel National Police Academy (SVPNPA) with over a dozen IPS trainees down with flu-like symptoms.
As reported earlier, twenty four people were tested positive for the H1N1 virus including two IPS trainees. Now as per latest buzz another six IPS trainees has been tested positive.
Authorities flew in a H1N1 expert from All India Institute of Medical Sciences, New Delhi, and distributed masks along with anti-viral and homeopathic medicines to more than 1,000 people at the prestigious academy.
ALSO READ: Swine flu: Tourism industry could be big loser
Sources said the campus, where IPS probationers are trained, wore a scared look with 71 of the 168 trainees taking preventive vaccines and tablets.
Sources said the IPS trainees started exhibiting swine flu-like symptoms a couple of days after they returned from Tirupati assembly bypoll duties. It is suspected that the IPS trainees, who have been confirmed swine flu positive, might have contracted the disease during their stay in Tirupati.
As per health experts deaths would come down next month, the academy is in fear of the virus spreading. As quoted by TOI, Umesh Sharaf, SVPNPA joint director said, "Since the time the first swine flu case was reported in the city, we have been taking preventive measure".
To stop spreading virus attendant to an officer, everyone is wearing a mask and anti-viral tablets has been distributed.