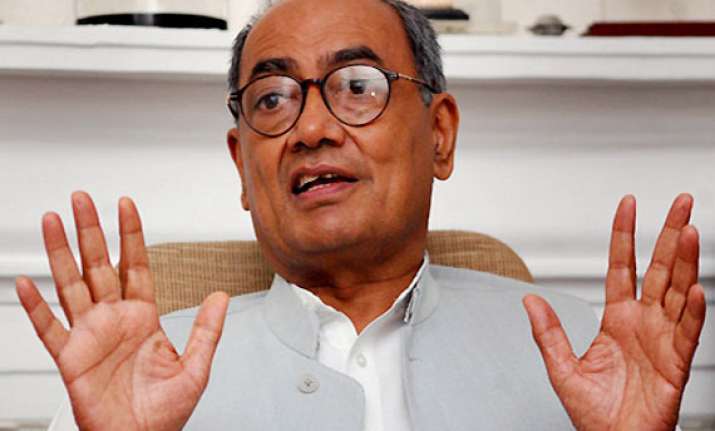 New Delhi, Nov 16: Senior Congress leader Digvijay Singh today termed as "match fixing between BSP and SP" the police case against Congress leaders including Union Ministers Jitin Prasada and R P N Singh in connection with the scuffle at Rahul Gandhi's rally venue in Phulpur on Monday. 

"Cases registered on Jiten and RPN but no action on the security breach by the UP Police. Was it an over all match fixing between SP and BSP?," Singh tweeted today. 

However, party spokesperson Abhishek Singhvi came out with a guarded response over the issue saying that the incident happened in a surcharged atmosphere but "what was done there was not intended to be a license for violence". 

Singhvi also reminded that many Congress leaders have lost their life over security issue and it was not clear who the proteters were and what they were up to when the incident took place and there was a "deliberate attempt made to create disturbance".

On the issue of the case being registered against his party colleagues, he said it was a legal process and the persons concerned will give their defence. 

The FIR, which also named UPPCC chief Pramod Tiwari and Congress MLC Naseenb, was lodged on a complaint by Abhishek Yadav, one of the four SP youth wing supporters who alleged he had been thrashed by SPG personnel and the Congress leaders at the venue of Gandhi's rally on Monday.

Yadav was arrested along with three other supporters of Samajwadi Yuvjan Sabha when they were running towards Rahul Gandhi's helicopter, trying to show him a black flag.

They were pressing the demand for restoring students' union at the Allahabad University which was accorded central status in 2005.