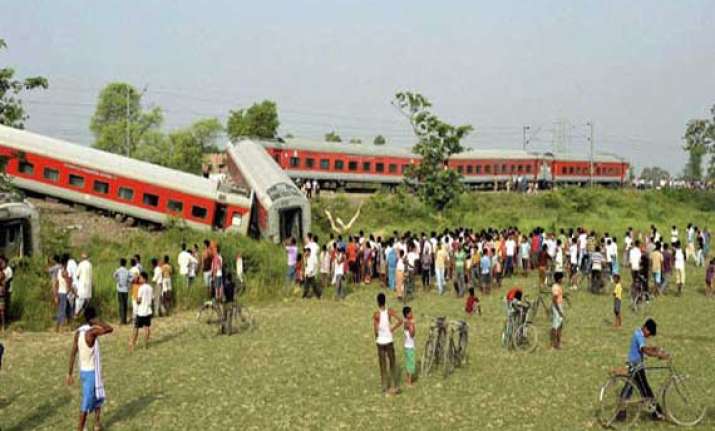 New Delhi:  Railways today said that "suspected sabotage" was the prima facie cause of the Dibrugarh Rajdhani train derailment on June 26 that left four persons dead.
The New Delhi-Dibrugarh Rajdhani Express was running between Chhapra Kacheri and Goldenganj stations near Sonepur when its locomotive along with 12 coaches derailed.  "Prima facie cause of the derailment is suspected sabotage.
The local police station, therefore, has registered a case under various sections of the Indian Penal Code and the Railways Act," Railway Minister Sadananda Gowda said in a written reply in the Rajya Sabha.
The responsibility of security of rail tracks, tunnels and bridges lies with the state governments.  However, railways also undertake patrolling to supplement the efforts of state government, he said.  
While four passengers lost their lives, three suffered grievous injuries and 20 suffered simple injuries in the mishap.