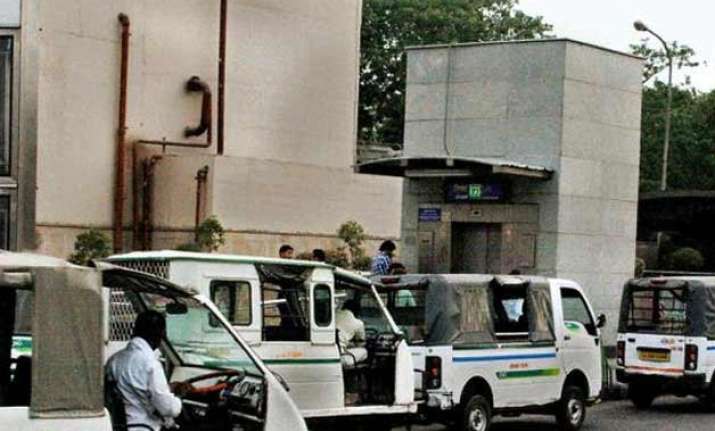 New Delhi: Delhi High Court today pulled up the city government for filing incomplete reply on the status of Gramin Sewa autos plying in the national capital.  A bench of Chief Justice G Rohini and Justice R S Endlaw directed Delhi government to file an additional affidavit stating whether such vehicles have been permitted to ply in the city area and if so, under what authority.  "The court on December 10 last year had issued certain directions on which an affidavit was sought.
The affidavit does not answer those issues. The counsel for Delhi government is directed to file an additional affidavit," the bench said and listed the matter for next hearing on March 4.  The court's direction came on a PIL alleging violation of plying rules by Gramin Seva autos in the capital.  During the hearing, an affidavit was submitted by the Deputy Commissioner of Police (Traffic) stating that necessary measures were already being taken against Gramin Sewa vehicles found violating permit conditions frequently on the capital's roads by carrying out special drives from time to time.
"In this regard, Special CP (Traffic) has already issued orders to the field functionaries of Delhi Traffic Police to continue special drive for prosecution against Gramin Sewa vehicles in true spirit.
"Assistant Commissioners, Traffic Inspectors and Zonal Officers have been sensitised to intensify prosecution of Gramin Sewa autos as and when they are found committing breach of permit conditions in any manner..They have been directed to take strict action against all violations,"the affidavit said.  Earlier, the Traffic Police had informed that on August 21, 2014 a special drive was ordered in this regard and upto November 15, 2014, as many as 37,134 vehicles plying under the scheme were challaned.
The PIL, filed by advocates Vijay Dahiya and Ankur Kumar Mishra, had sought directions to Delhi government to take appropriate measures to ensure that Gramin Sewa autos follow all rules and regulations.
The plea contended that Delhi Transport Department and the Traffic Police have turned a blind eye to vehicles plying under the Gramin Sewa Scheme which were flouting traffic regulations and posing a danger to the safety of commuters.  Terming these autos as "death machines," the plea claims that these vehicles, plying under Gramin Sewa scheme, carry 15 people while the actual capacity, including that of the driver, was just seven.