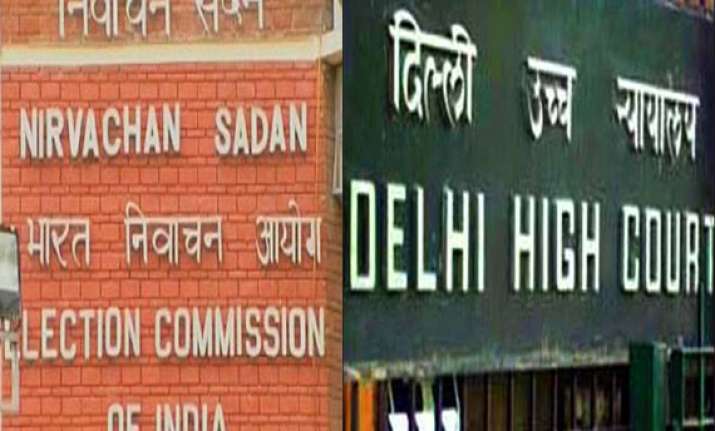 New Delhi : The Delhi High Court on Monday issued notice to the Election Commission and the city government on a petition filed by a practicing woman lawyer seeking direction for the returning officer to accept her nomination form for the Lok Sabha elections.
Supreme Court lawyer Shamshravish Rein approached the court saying she was granted a ticket by Jantantra Party for contesting Lok Sabha election but a policeman, posted outside the office of the returning officer, had not let her filling the nomination.
Justice Sudershan Kumar Misra sought response from the poll panel, the Delhi government, the deputy commissioner of police (east district), and returning officer of East Delhi constituency by March 26.
The plea sought interim direction to the poll panel to accept her nomination form.
The court, however, refused her interim relief saying: 'I am not inclined to interfere with the electoral process which ex-facie has already commenced. This request, therefore, is declined.'
The plea also sought calling for all the camera records of that day's events held outside the returning officer's office from the election commission.
Asking any video to be preserved, the court, in its order, said: 'However, in case there is any contemporaneous video recordings carried out by the Election Commission at the office of the returning officer, East Delhi parliamentary constituency, the deputy commissioner office's, east Delhi... where the candidates were required to file their nominations, be preserved till further order of the court.'