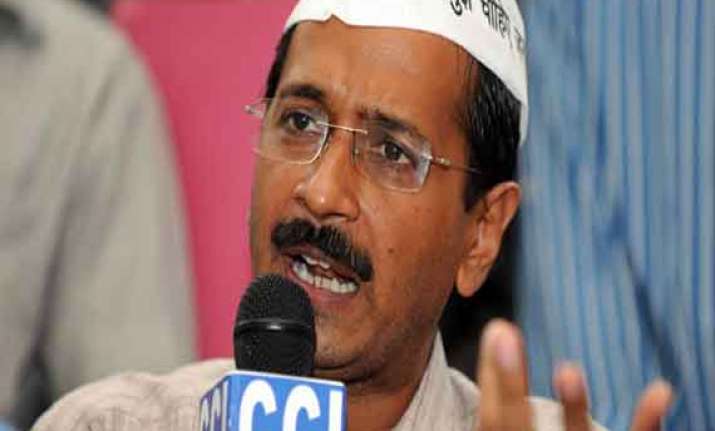 New Delhi : Arvind Kejriwal had requested for an official bungalow at Bhagwan Das road two days after being sworn in as the Delhi Chief Minister, according to a communication from his office to the Lt Governor.  Following a controversy over the allotment of two adjacent five-bedroom duplex houses to him, Kejriwal had refused to move into the accommodation on Bhagwan Das Road, a prime location in the heart of Delhi.
"Honourable Chief Minister has requested for allotment of House No. 6/7 and 7/7 at Bhagwan Das Road, New Delhi...which belongs to DDA.
"It is requested that the same may kindly be made available to the government of NCT of Delhi, for further allotment to the Chief Minister. Government of NCT of Delhi would be providing two type VI houses in exchange of the above two houses," reads the letter written by the Chief Minister's secretary to the Lt Governor.
The letter was written on December 30 last, just two days after Kejriwal took oath of office.
The LG had approved the allotment of the houses the very same day.
Later, a fresh search was initiated on January 10.  On February 1, Kejriwal shifted to his new house, C-II/23 at Tilak Lane, near the Patiala House court.  Spread over 1,600 square feet, the corner flat is equipped with three bedrooms, two servant quarters, a common garage, a lawn, as specially requested by the Chief Minister.