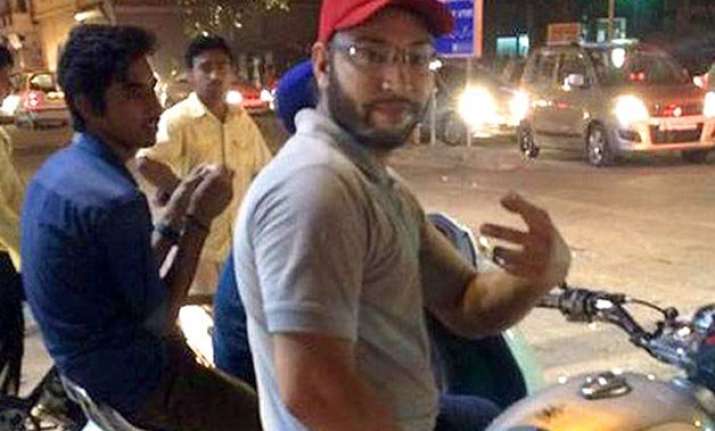 New Delhi: Hours after a student in Delhi had alleged that a man abused her on the road and then challenged her to complain against him after posing for her mobile phone camera, the accused was arrested, said police officials.
The biker has beem booked on charges of sexual harassment and criminal intimidation.
"The accused was aware that police was looking for him and as such was on the run. We nabbed him from the same area (Tilak Nagar)," said joint commissioner of police Dependra Pathak.
"He has been taken to the police station. More information will be shared with the media after investigation," he added.
Police said Delhi University student Jasleen Kaur was abused at a traffic signal in Tilak Nagar area in Delhi around 8 p.m. on Sunday.
"We have registered an FIR against the biker under sections 354(a), 506 and 509 of the Indian Penal Code. Investigation has begun and teams have been sent to arrest the accused," a police official had said.
"A man made obscene comments at me today (Sunday) at around 8 p.m. near Aggarwal, Tilak Nagar. He was on a silver Royal Enfield, vehicle number DL 4S CE 3623. When I told him I am clicking his picture and I'm going to file a complaint against him, he responded by posing for a picture and said, "Jo kar sakti hai kar le. Complaint karke dikha, fir dekhiyo kya karta hun main (Do whatever you like. Complain and see what I do then)," Jasleen said in her Facebook post.
She said what disturbed her more than the obscene remarks was that 20 passers-by heard what the accused said and no one intervened. "No one stood up for me," the complainant said.
"I was trying to cross the road when I came in front of the bike. When I pointed at the red signal and said he should have stopped, he began making obscene remarks," Jasleen told IANS.
Within 14 hours of posting the picture on Facebook, police registered the FIR on charges of sexual harassment, criminal intimidation and use of word, gesture or act intended to insult the modesty of a woman.