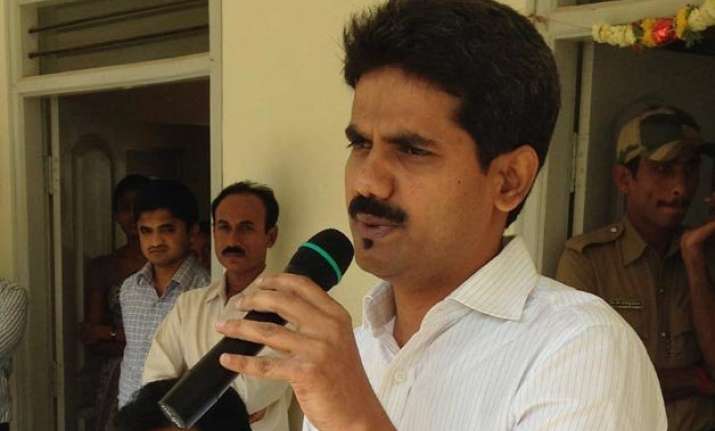 Bengaluru: On the day DK Ravikumar was found hanging at his Bangalore residence, the 36-year-old IAS officer had reportedly called a female 2009 batchmate at least 44 times within an hour, revealed his call details.
According to an Indian Express report, the woman IAS officer (posted in southern Karnataka) - who is married and has a child - has been asked by the state's Criminal Investigation Department to join the probe. This interaction between the woman IAS officer and Ravi, are a central part of the probe by the Criminal Investigation Department of the Karnataka police.
Investigating officials further said the IAS officer, considered to be an honest and upright administrator, reportedly sent text messages to the batchmate prior to his death. Karnataka Chief Minister Siddaramaiah had also talked about the 44 calls made to a woman IAS officer in his interaction with reporters after the death. The first SMS was sent at 10.50 am and the second was sent after 45 minutes at 11.35 am. . DK Ravi was last seen by his driver around 10.40 in the morning.
On Thursday, in the state legislature, the opposition BJP and JDS kept up their demand for a CBI probe and forced adjournment of the budget session till Monday. The opposition members are crying foul and said that a new sleaze angle was being planted by the government to malign the image of an honest officer.
Meanwhile the ruling Congress Party is depending on the CID to produce an interim probe report by Monday to satisfy the opposition. "The CID should have a report ready in three days and then everything should be evident," home secretary S K Pattanayak said.
Ignoring a huge clamour and even a call from Congress president Sonia Gandhi, a defiant Congress government in Karnataka on Thursday declined to accept Home Minister Rajnath Singh's offer to hold a CBI inquiry into the death of the officer.
The 36-year-old Ravi was the joint commissioner in the commercial tax department since November 2014 following his transfer from Kolar where he was the deputy commissioner. Ravi was found dead at his flat in Bangalore on the evening of March 16.