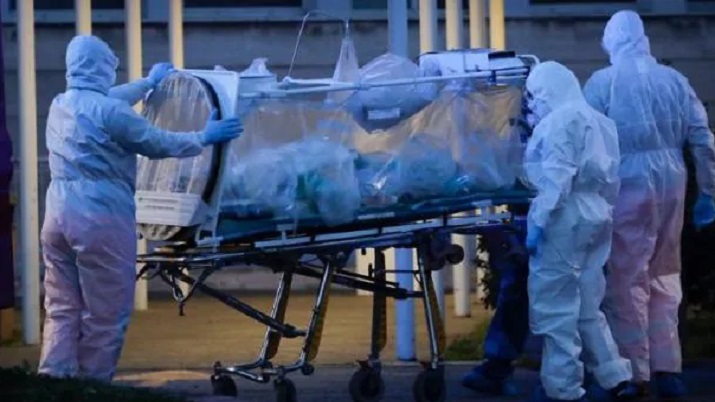 The total number of cases in Madhya Pradesh rose to 20 on Thursday after five new COVID-19 cases were reported in Indore. The tally includes a Ujjain-based woman, who died on Wednesday in Indore. Among the five new cases in Indore, two are women, a government medical college spokesman said. Earlier on Wednesday, four samples were tested positive in Indore while one coronavirus case was confirmed in Ujjain. The total number of coronavirus positive cases in India have surged to 606. The deadly COVID-19 virus claimed 10 live in India.
Meanwhile, a 65-year-old Ujjain-based woman passed away on Wednesday. It was the first coronavirus fatality in Madhya Pradesh.
The woman was undergoing treatment at Indore's government-run MY Hospital where she succumbed to the viral infection, COVID-19. 
Curfew has been imposed in seven districts linked to coronavirus positive cases. They include Bhopal, Indore, Jabalpur, Gwalior, Shivpuri, Ujjain and Chhatarpur.
Earlier today, a journalist who attended former Madhya Pradesh Chief Minister Kamal Nath's press conference on March 20 was found positive for COVID-19. All the journalists and officials along with Kamal Nath who were present at the presser have quarantined themselves to minimise the risk of spreading the virus further.
Meanwhile, in a bid to curb the spread of COVID-19 virus, Prime Minister Narendra Modi in his second address to the nation on coronavirus on Tuesday night announced a nationwide lockdown for 21 days.
(With inputs from PTI)
ALSO READ | PM Modi prays for health, safety of those engaged in combating coronavirus
ALSO READ | 5 new COVID-19 cases reported in Indore, India toll mounts to 562