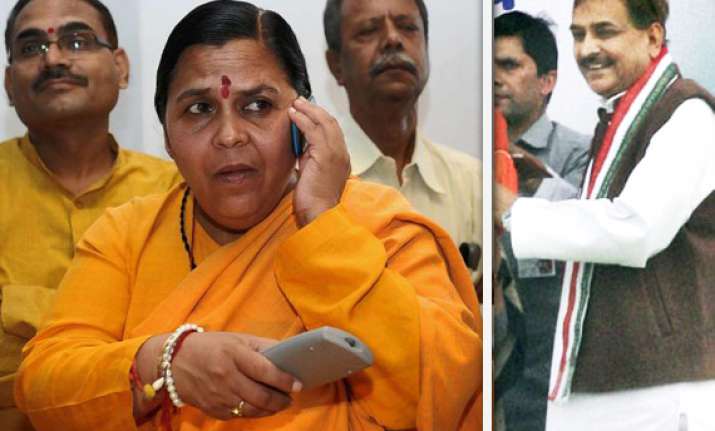 Allahabad, Jan 20: UP Congress leader Pramod Tiwari today threatened to reveal what he called "secrets" about BJP leader Uma Bharti's personal life.
 
Taking umbrage at her remarks about Rahul Gandhi, the Congress leader warned her to keep her tongue in check otherwise he would reveal "embarassing secrets" about her personal life before the public.
 
The leader of UP Congress Legislative Party Pramod Tiwari compared Uma Bharti with "Pootana" (the female demon killed by Krishna) and said Rahul Gandhi does not need women who call themselves his aunty (bua).
 
Tiwari described UP BJP chief Surya Pratap Shahi as an "animal lifter" and said if he placed old newspaper clippings about his activities before the public, he would feel embarassed.