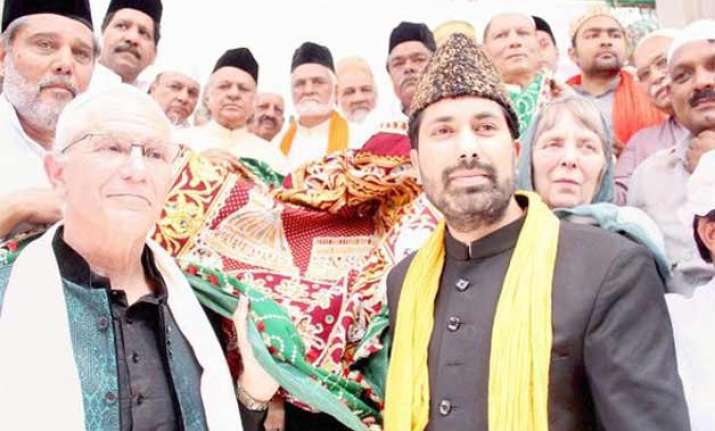 Ajmer: A red-coloured chadar (holy cloth) sent by US President Barack Obama was today offered at the shrine of Khawaja Moinuddin Chisty here on the occasion of 803rd Urs of the revered Sufi saint.  
Today marked the first day of the six-day annual commemoration (Urs) of his death. The chadar was handed over to Sufi scholar Salman Chishty by US Ambassador to India Richard Verma on Thursday in Delhi.
Chishty, a 'khadim', today offered the chadar at the Ajmer Sharif Dargah and read out a message sent by the US President.
"Whatever our beliefs, whatever our traditions, we must seek to be instruments of peace, and bringing light where there is darkness, and sowing love where there is hatred," Obama said in his message.
Chishty said that a Harvard University professor also attended the Urs and the chadar offering ceremony.
The shrine of Khawaja Moinuddin Chisty is one of the most revered spiritual sites in the country.