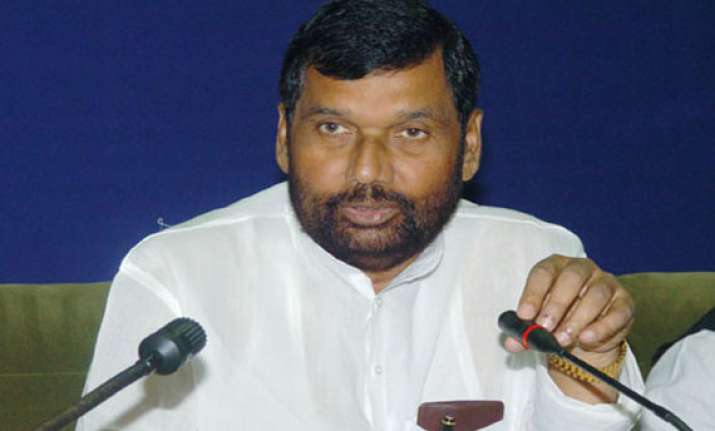 New Delhi: CBI may question former Union Steel Minister Ram Vilas Paswan in connection with alleged illegalities in the Bokaro Steel plant recruitment process in which relatives of some high-profile personalities are under the scanner of the agency.
Paswan, who is negotiating seating arrangements in Bihar for the upcoming general elections, has come under the lens following recovery of some documents which, agency sources claimed, indicate that his staff may have been actively involved in extending favours to some candidates.
"Such actions cannot be taken at the level of lower rung staff without the approval of the minister concerned. We may question him (Paswan) in this connection. A final decision when the questioning would take place may be taken as the probe progresses," a senior CBI official said.
The sources said documents submitted by some successful candidates have Paswan's seals, his official address 12, Janpath and supporting letters from his staff recommending their names for the position in the Bokaro steel plant.