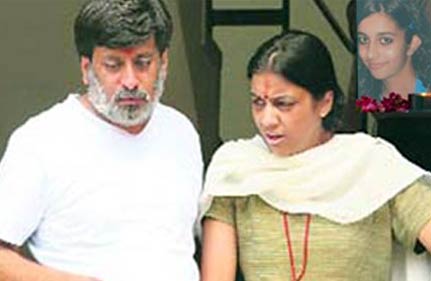 New Delhi, Nov 4: After a gap of almost three months, the CBI has again questioned the Talwar couple - Rajesh Talwar and Nupur- in connection with the murder of their daughter Aarushi and domestic servant in 2008.
Looking for clues in the murder case, the Central Bureau of Investigation had last quizzed the parents of Aarushi in July in Delhi.
Rajesh and Nupur have again been questioned.
The Talwar couple have undergone a lie detection test, brain mapping test and narco analysis at the Gandhinagar Forensic Sciences laboratory.
The couple had approached the Supreme Court in July seeking restraint on media from propagating, what they called, irresponsible and uninformed conspiracy theories about the unsolved murder of their only child.
On August 9, the Supreme Court passed an order restraining the media from sensational or scandalous reporting of Aarushi murder case. PTI