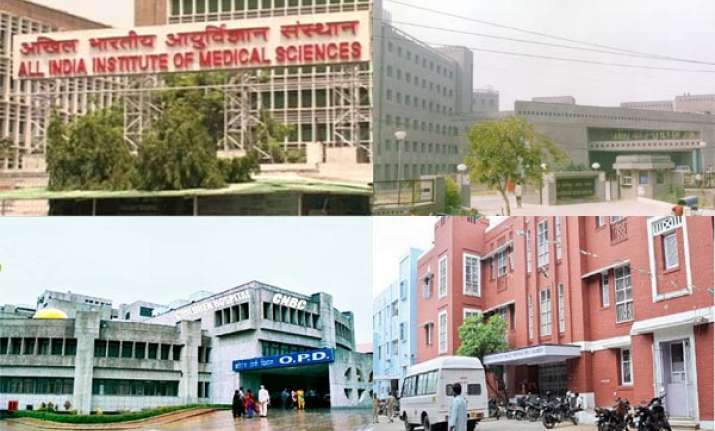 New Delhi: A resident of East Delhi's Ghazipur Sunil Singh went from pillar to post in at least five government hospitals including AIIMS, on the night Sonia Gandhi fell ill, but could not get admission for his ailing infant girl. The 26-day-old baby died the same day past midnight.  
All five government hospitals, including AIIMS, refused admission saying they had no bed for the infant.
Sunil Singh's daughter fell ill on Monday morning. He took her to Hedgewar Hospital and from there to Chacha Nehru Hospital. Doctors at both the hospitals told him they had no bed for the infant and refused to admit her.
Sunil then went to Kasturba Gandhi Hospital. There, too, doctors refused admission, and he took the infant to Lok Nayak Jayaprakash Narain Hospital.
LNJP doctor gave her some medicines and advised the infant to be admitted to a nursery. The doctors however said, they had no bed in the nursery and asked Sunil to go to AIIMS.
Sunil, alongwith his wife Sunita and the infant, reached AIIMS at around midnight.
At midnight on Monday, a large contingent of mediapersons and political leaders were present, eager to know about Sonia Gandhi's condition.
Doctors at AIIMS emergency refused admission, and Sunil went back to LNJP, where the baby passed away at around 2:30 am.
LNJP hospital medical superintendent Dr Richa Diwan was ignorant about this infant's death.
AIIMS spokesperson Dr Y K Gupta claimed, his hospital was always ready to provide the best medical facilities, and promised he would find out what actually happened.
Delhi chief minister Sheila Dikshit may have plastered all the bus stops in the capital tom-toming her achievements, but this single death of an infant, for want of a bed in Delhi's five hospitals,  should really wake her up from her reverie.