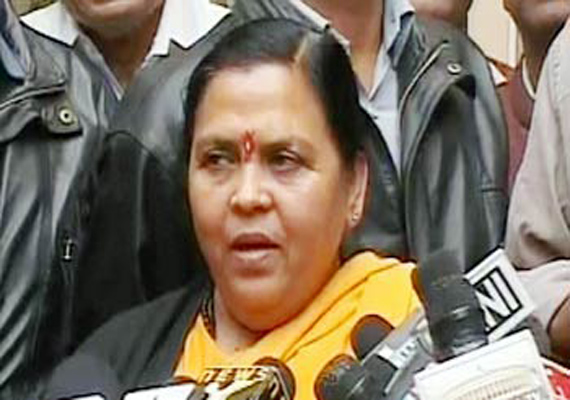 Ghaziabad, Feb 25 :  Firebrand BJP leader Uma Bharti today said her party will construct Ram Temple in Ayodhya if voted back to power even as she underlined BJP's commitment to work for the development of Muslims. 

"BJP is still firm on its decision to construct Ram Temple in Ayodhya...It will be built at all cost if the party returns to power," she told a poll rally here.  She also said BJP will also work towards the development of the Muslim community.

"Muslim  will be given full opportunity of education and employment. The party will work towards bringing the weaker sections of the community in the mainstream," Bharti said.
Hitting out at UPA and ruling BSP in Uttar Pradesh, she said both are corrupt governments.