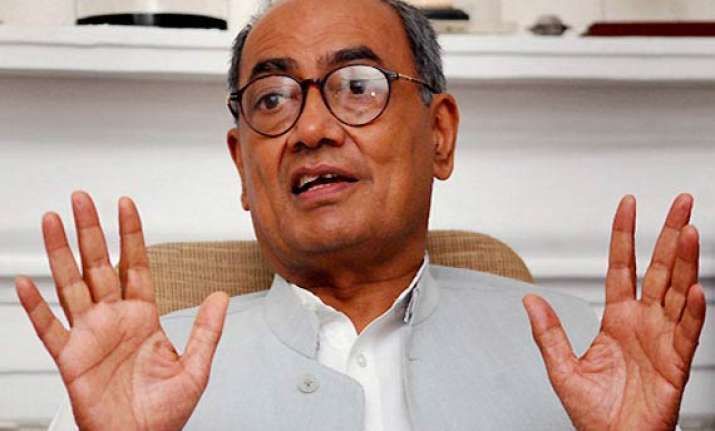 Indore, Dec 5 : Defending the Centre's decision to allow FDI in multi-brand retail, Congress general secretary Digvijay Singh on Sunday  accused BJP of trying to "destabilise" the UPA government by adopting "double standards" on the issue.

"BJP is trying to destabilise the UPA government by raising the issue of FDI in retail sector as it was unable to forget its successive defeats in the 2004 and 2009 general elections," Singh told reporters at the airport here. 

Accusing the saffron party of spreading a misinformation campaign over job loss due to opening up the retail sector to foreign players, Singh said, "The decision to permit FDI in retail is in the interest of farmers and consumers and it is wrong to spread that it will affect the domestic traders."

"By opening shopping malls in Delhi and Indore which domestic traders shop was closed?" he said.  Singh said BJP was adopting double standards on the issue as its own election manifesto in 2004 had advocated for permitting FDI in retail.

"Senior BJP leader Jaswant Singh has also given a statement for raising the FDI limit in the country." Referring to firebrand BJP leader Uma Bharti's statement of not letting Walmart enter India, the Congress leader said, "Walmart and Bharti Enterprises' joint equity retail shops are operational in Indore and Bhopal, but Uma is silent about them."

On a controversy surrounding the appointment of Madhya Pradesh Lokayukta P P Naolekar, Singh said his party had no issues with the office of Lokayukta which is a Constitutional body.

"When Lokayukta was probing the dumper scam involving Chief Minister Shivraj Singh Chouhan, why he did not recuse himself from the appointment process?" he said.

Responding to a query, the general secretary said Congress will soon expose names of the relatives of BJP leaders to whom the state government has obliged by allotting mines.