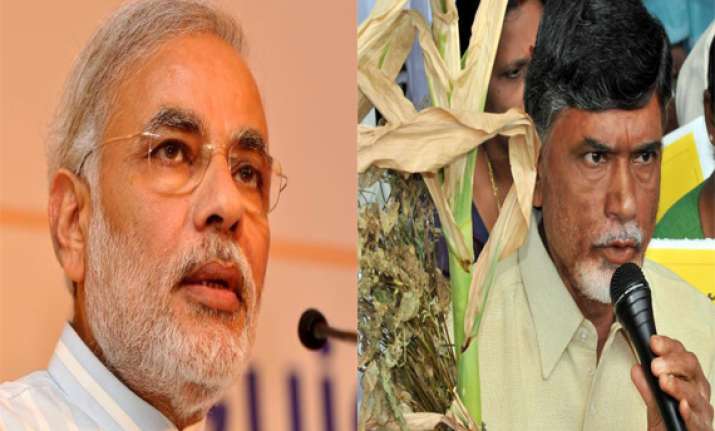 Hyderabad: The BJP-TDP alliance in Andhra Pradesh now appears to be in doldrums, with TDP supremo Chandrababu Naidu announcing in Gajapthinagaram of Vizianagaram district today that there would be no alliance between the two in residuary AP.
The alliance was sealed only a few days back with fanfare after prolonged discussions with senior BJP leader Arun Jaitley.
Sources said, Chandrababu Naidu is miffed over BJP leadership's insistence on some seats and candidates in Seemandhra, which has led to internal trouble in his regional party and a brewing rebellion in TDP ranks.
Sources also said, Naidu is opposed to the intervention of RSS and other Hindutva forces in the alliance politics.
Naidu, sources said, is particularly peeved over the BJP giving ticket from Rajampet to former Union Minister D Purandeswari, NTR's daughter, who resigned from Congress and joined the saffron party.
Purandeswari's enmity with Naidu has been running since more than two decades.
With three days left for the last date of filing nominations in Seemandhra, the latest development could be seen as a big blow to NDA's Mission 300 at the Centre.