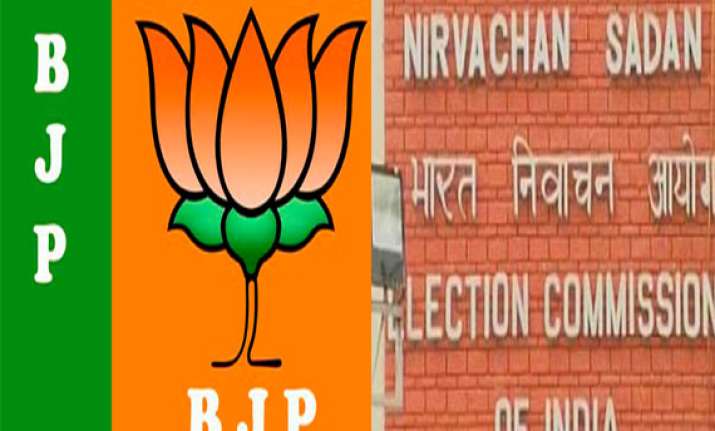 Patna: BJP in Bihar today requested the Election Commission to remove few state government officials alleging that they have been 'favouring' the ruling JD(U) in the election process.
A BJP delegation, led by party general secretary Rajiv Pratap Rudy and deputy speaker of Bihar Legislative Assembly Amrendra Pratap Singh, alleged that district magistrates of Supaul and Purnia as well as DSP of Ara were 'working in favour of the ruling party and targeting the BJP'.  
'We have provided case by case detail to the Election Commissioners, and have requested them to remove Supaul and Purnia DM, and Ara DSP,' Rudy and Singh told reporters after meeting a team of the Election Commission officials yesterday.
Besides, representatives from BJP, prominent political parties also met a team led by Election Commissioners HS Brahma and Nasim Zaidi and Deputy Election Commissioner Alok Shukla to discuss poll-related issues.
The BJP delegation also called for a check on the misuse of Section 144 of the Criminal Procedure Code and sealing of borders of Naxal-affected areas of the state with the help of Central Paramilitary Forces during the polls.  
RJD team led by Ejaz Kaiser complained to the Election Commissioners about BJP Prime Ministerial candidate Narendra Modi's 'inciting' speech at his rally at Nawada Wednesday last.
Rajeev Ranjan led the JD(U) delegation and requested the Election Commissioners 'to ensure such an atmosphere that people of backward castes and weaker sections are able to vote fearlessly'.
Congress representative Harkhu Jha said his party has petitioned Brahma and Zaidi to ensure the participation of women, Scheduled Castes and Scheduled Tribes, and the minority communities in the poll.
The EC team, official sources said will meet Chief Secretary A K Sinha, DGP Abhayanand and other officials tomorrow to review poll preparedness in the state.