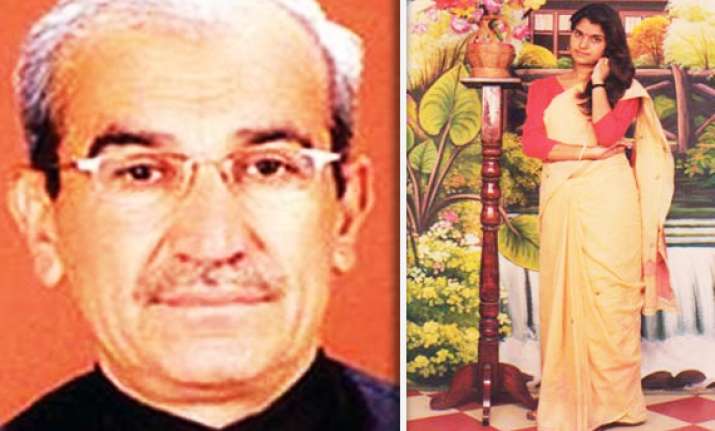 Jodhpur, Dec 19: Congress MLA Malkhan Singh Vishnoi, who was evading interrogation for last few days, was arrested by the CBI in connection with the Bhanwari Devi abduction case after he surfaced for questioning today.

The CBI has been questioning his family members for last few days as Vishnoi representing Luni constituency in the Rajasthan Assembly, was evading repeated summons issued by the agency for questioning.

The MLA, who appeared at the Circuit House here, this evening was subjected to questioning but he remained uncooperative prompting the sleuths to arrest him, CBI sources said.

The CBI earlier in the day called Malkhan's three sons and two daughters-in-law at the Circuit House and grilled them to know whereabouts of the MLA.

Former Rajasthan minister Mahipal Maderna's wife Leela Maderna was also quizzed in connection with the case. 

Malkhan Singh's sister, Indra Vishnoi, who also is one of the main suspects in the case and has been interrogated a number of times, is also absconding apparently to evade CBI summons.

The Congress MLA's brother Parasram Vishnoi has already been arrested with Maderna.

Bhanwari Devi, posted as an auxiliary nurse at a sub-centre in Jaliwada village, went missing on September 1.  Her husband Amarchand alleged that she was abducted at the behest of Maderna.

The CBI has also arrested Amar Chand on charges of not cooperating with the investigation.

Shahbuddin, Baldev and Sohan Ram are the other accused who are behind bars in connection with the sensational case, while two accused Sahiram and Bishnaram are still absconding.

Malkhan was arrested barely two hours after he appeared for the questioning, a CBI spokesperson said. 

"He has been arrested for interrogation and no charge has yet been framed on him," he said.

This was the seventh arrest in the case so far.  The Congress MLA is considered to be an important link in the case on account of his past relationship with Bhanwari Devi. The two were said to be in a relationship for 12-13 years, agency sources said.

Their relationship, however, soured in the last one year, they said.