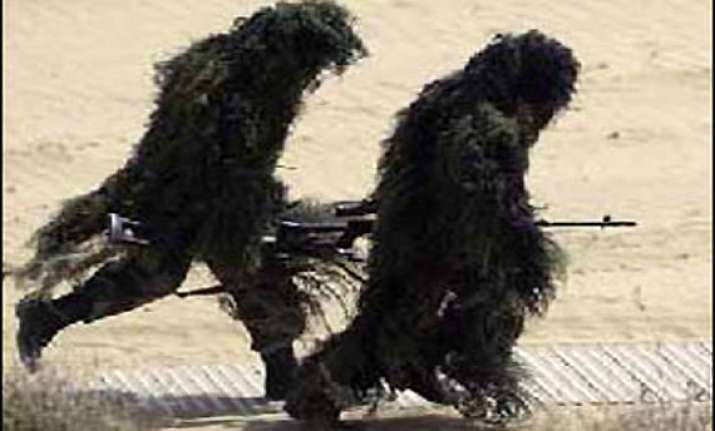 New Delhi: At least 90 militants have entered into Jammu and Kashmir from across the border this year while a few dozens more are waiting for opportunities to cross over, a senior security official said today.
Referring to the ongoing encounter between army and militants in Keran sector along the Line of Control, the official said there has been increased infiltration attempts in 2013 in comparison to 2012.
According to a Home Ministry estimate, in 2012, at least 120 hardcore militants had entered into Jammu and Kashmir while in 2013 till September 30, 90 militants have already sneaked into the state from across the border.  
"If we count the Keran incident, the number of militants entering into Jammu and Kashmir would cross 120," the official said.
Security officials have observed the changing patterns of infiltration to the state. Earlier, the militants had limited arms and ammunition but those who have entered in recent months got more sophisticated arms, ammunition and ration and could sustain for days together.
The latest batches of militants are better trained, they can sustain the offensives of security forces even after being cordoned off and fight fiercely without losing much ammunition.
Some of the militants even escaped security dragnet after being cordoned off.
"Quality of militants are better and well trained than the earlier batches. There have been continuous attempts to push such militants from across the border," the official said.
It has also been observed that the infiltration attempts have increase manifolds ever since new Pakistan Prime Minister Nawaz Sharif took charge in June.
"There has been more ceasefire violation, there has been more funding to militants, there has been more bandh call given by separatists after Nawaz Sharif became the Pakistan Prime Minister," the official said.