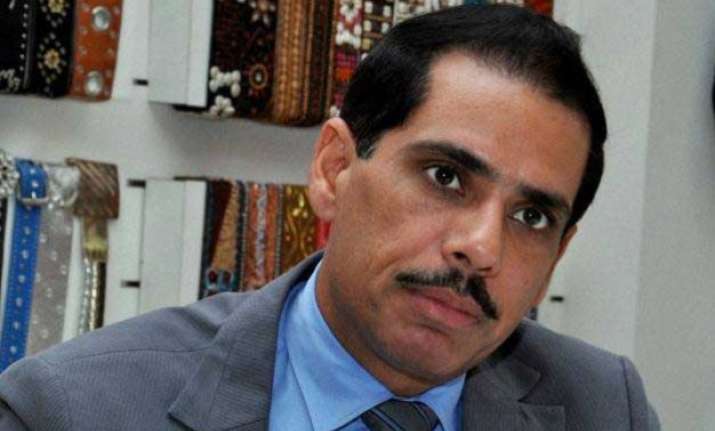 New Delhi: The racist barb by Union Minister Giriraj Singh involving Congress President Sonia Gandhi has drawn a sharp reaction from her son-in-law Robert Vadra who took to social media to condemn the comments.
"Appalled to read the comments by a Union Minister on the Congress President/My mother in Law. A woman of immense dignity."
"Is this the way we speak about a lady, who has undergone hardships all thru her life and has lost her loved ones for the nation," Vadra said on Facebook.
Read More: Amit Shah scolds Giriraj for his 'white skin' remark, Nigerian envoy demands apology
Linking it with the larger issue of respect to women in the country, the Congress President's son-in-law said "if the government and their ministers cannot respect her, if they make...racist comments about her, what about all the other women in our country?"
Singh kicked up a row by asking whether Congress would have accepted Sonia Gandhi's leadership had she not been white-skinned.
"Had Rajiv Gandhi married a Nigerian woman and if she was not a white-skinned woman, would the Congress have then accepted her (Sonia's) leadership?" Singh had told journalists on Tuesday.
Meanwhile, volunteers of All India Mahila Congress, the women's wing of the party, will stage demonstration in front of BJP national headquarters here.