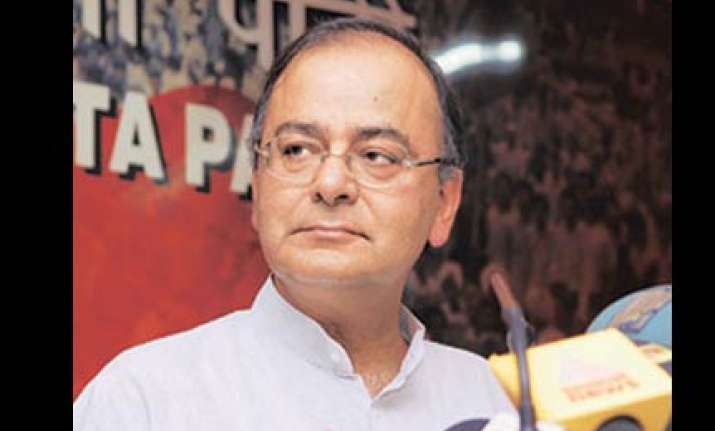 New Delhi, Oct 1: The BJP today suggested that the apex court can facilitate an amicable settlement and bring about a full and final justice between parties to the Ayodhya title suits.
"There are cases in world where it has been done. it's not impossible....court have various pragmatic options. The (Allahabad High) Court, therefore, has phrased it in a manner (that) it doesn't add to tensions, it dilutes tension in India," he said.
He hoped all options to solve the dispute will now be explored by the parties concerned and suggested the state can also faciliate in resolving the issue.
"I think there is a role of the state in resolving issues also. The court itself, the appeal court itself, can do it. Courts also try and bring about full and final justice between the parties and therefore there are various opportunities," he told. Jaitley suggested that to bring the dispute to an end, it must now be left "to the wisdom of people to work out solutions".
Jaitley described the judgement of the Allahabad High Court on the title suits as a "positive development" and said "it takes us in the direction of the (construction of) temple. It takes us in the direction of a better national integration and better inter community relations."
"Let's move on that road map, rather than become confrontationist on this issue," he added.
Asked whether BJP is in agreement with sentiments of the people concluding that there was a strong element of reconciliation and compromise in the High Court judgement, Jaitley said "well, I don't think I will give a final opinion without having read the judgement".
He said his party has only made a "limited comment" that the judgement is a step forward towards the construction of the temple. PTI