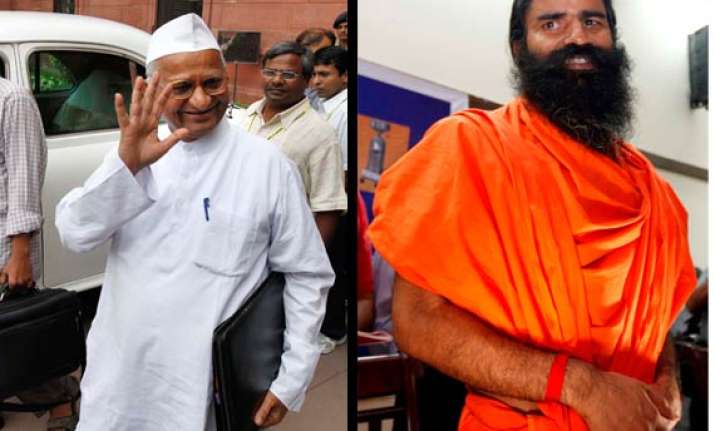 Nashik, Jun 27 :  After allowing Baba Ramdev to share the dais with him during his fast in Jantar Mantar in April and later voicing support to the yoga guru, veteran Gandhian Anna Hazare on Monday laid down a set of "conditions" for Ramdev before letting him join his proposed fast in August.

Speaking to TV reporters in Ralegan Siddhi in Maharashtra ,  Anna Hazare said: "Baba has expressed his wish to sit on fast with me but I have placed a set of demands in front of him. If they are met, then I will think about it."

Adding to it, a member of civil society activists led by Hazare said in Delhi: "This is not the first time that Anna has said this. Earlier too he had mentioned that he will welcome Baba Ramdev to join his fast only after they talked about certain issues."

Anna Hazare has announced that he will sit on another fast from  Aug 16 at Jantar Mantar for a strong Lokpal bill, though the Centre has ruled out holding of any sit-in anywhere in Delhi during that period.

While he supported Ramdev's campaign against corruption and even sat on a one-day fast after the yoga guru was ousted from the capital's Ramlila Ground amid bedlam on June 5, his statement of raising an army of 11,000 young men and women to strike back when attacked did not go down well with Hazare and his team.

Ramdev returned to the capital on Sunday and said that  he was ready to join any agitation against black money and corruption.