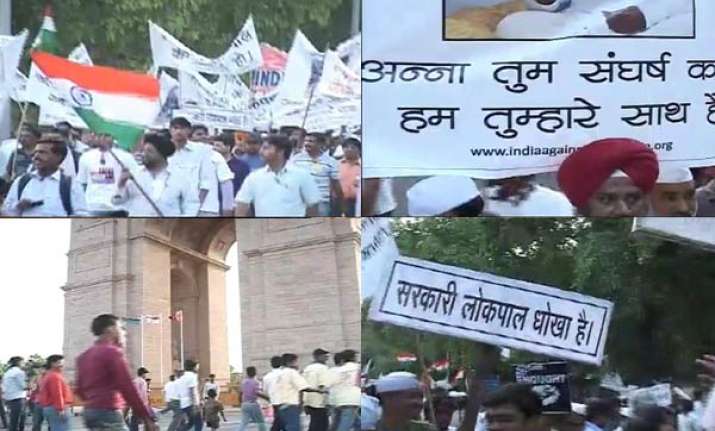 New Delhi, May 1 :  On the eve of the second meeting of the joint Lokpal Bill drafting committee, social activist Anna Hazare's supporters held a rally here today demanding early implementation of a strong Ombudsmen legislation.

Scores of people marched from Jantar Mantar, where Hazare had observed his hunger strike on the Lokpal Bill issue, to India Gate.

"We've had enough of dilly-dallying. When one controversy gets over, another one begins. These are tactics by people with vested interests to prevent the implementation of a strong bill," said 19-year-old Amita Peter, a student of Delhi University.

Placards carrying anti-corruption slogans, people wearing bandanas pledging support to the cause, flyers urging people to join the "mass movement"-the rally was reminiscent of Hazare's protest that caught the imagination of the entire nation a few weeks back, though on a smaller scale.

A similar protest was held at the Gateway of India in Mumbai.