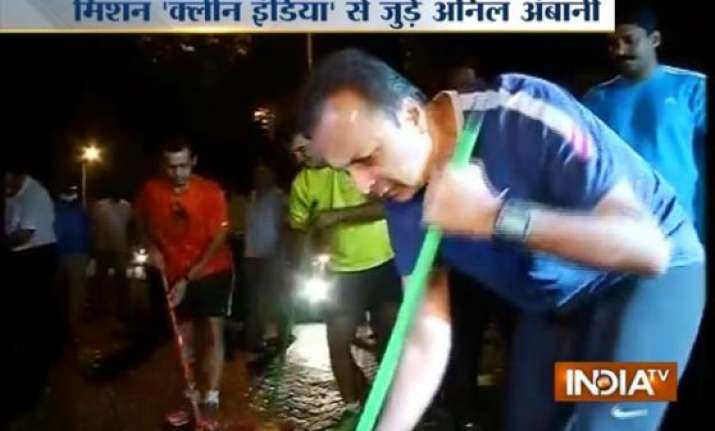 Mumbai: Reliance Group Chairman Anil Ambani accepted Prime Minister Narendra Modi's nomination as one of the 'ambassadors' of 'Swachh Bharat Abhiyan' by sweeping a road here with a broom in hand.
He was seen along with his supporters holding brooms and removing garbage from Mumbai's streets.
Anil was one of the nine celebrities nominated by the Prime Minister to spread awareness on cleanliness when he kicked off his ambitious campaign on October 2 on the 145th birth anniversary of Mahatma Gandhi.
Earlier, Anil had said that he will dedicate himself to this movement and will invite nine other leading Indians to join the 'Clean India' campaign.
"I am honoured to be invited by our respected Prime Minister Shri Narendrabhai Modi to join the Swachh Bharat Abhiyan," he had said.