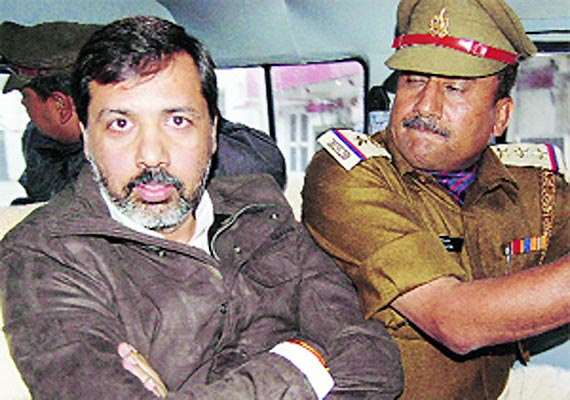 Allahabad, Mar 20: The Allahabad High Court today granted bail to controversial MP Dhananjay Singh, paving the way for the release of the Lok Sabha member from Jaunpur in Uttar Pradesh who has been in jail for nearly three months.
Justice S C Agrawal granted bail to Singh in a case slapped against him under the stringent Gangsters' Act, barely a week after he had got bail in a double murder case of 2010 in connection with which he was arrested and put behind the bars.
A mafia don-turned-politician, Singh had won the 2009 Lok Sabha elections as a candidate of BSP which was then in power in the state.
His relationship with the party soured after he visited Mayawati's political adversary Amar Singh at a hospital in New Delhi.
The MP had charged the state government with having him arrested "on false charges".
Singh was arrested in December last year in connection with a double murder which took place in Kerakat police station area of Jaunpur in April, 2010.
Singh was granted bail in connection with the double murder case by the court on March 13 following his plea that he had not been named in the FIR and that he was arrested 18 months after the FIR was lodged when his name had cropped up during investigations.