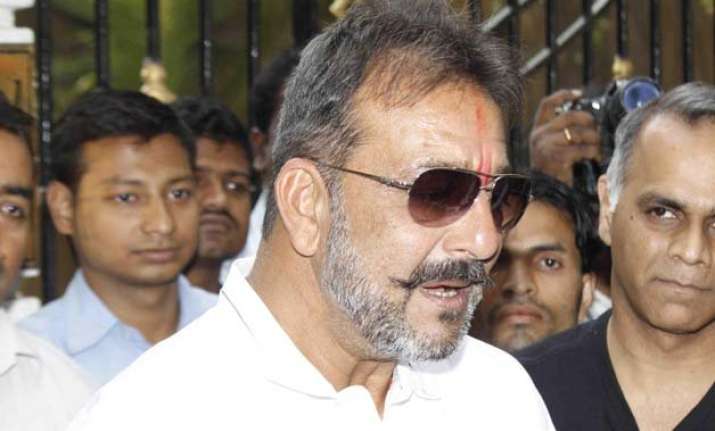 New Delhi: The Maharashtra government has decided to amend furlough rules to ensure that prison officials do not misuse their discretionary powers. The decision comes after Sanjay Dutt, serving term in the 1993 Mumbai blasts case, being granted two weeks furlough from Pune's Yerwada jail.
According to a The Times of India report, following a meeting between senior officials of the prison, home and law departments, principal secretary (prisons) Vijay Satbir Singh said the government will simplify the rules for furlough. During the meeting it was proposed that the maximum furlough period being cut from 28 days to 21 days a year for prisoners who have been convicted for five years and more.
"We are in the process of drafting new rules, which we expect will come into effect in three months," Singh said.
As per the existing rules, a prisoner is entitled for 14 days furlough, which can be extended by another 14 days. It is usually granted in cases of an emergency like a death in the prisoner's family or illness of a family member. While furlough is a prisoner's right, the prison authorities grant parole to a prisoner based completely on their discretion. In a year, a prisoner can also avail 90 days of parole. However, a prisoner can't be released on parole for more than 30 days at once.
Dutt had on January 10 returned to Pune's Yerawada Central Jail after the Maharashtra government rejected his application to extend his furlough by 14 days. Dutt's 14-day furlough had begun on December 24 last year.
Questions have been raised from several quarters about the repeated furloughs granted to the actor, including the latest 14-day leave which saw him attending a special show of film 'PK' and celeb parties, while exhibiting his new set of eight abs built up in prison.
Earlier, Dutt was released on furlough in October 2013 for two weeks on health reasons, followed by a similar leave in December 2013 to tend to his ailing wife, Maanyata, attracting charges of favouritism.
Satbir Singh said that furlough is granted on the basis of a police report and in case if the prisoner seeks extension, a fresh report is sought.
Last week, Maharashtra Chief Minister Devendra Fadnavis had said that his administration will strictly adhere to the rules and treat everyone equally. "Government will strictly adhere to rules while deciding furlough to Sanjay Dutt. Our government doesn't believe in discriminating or victimising anybody. Law treats all equal," he said.
Sanjay Dutt was given a five-year sentence by the Supreme Court for illegal weapons possession (an AK-56 assault rifle) in a case linked to the 1993 serial blasts.