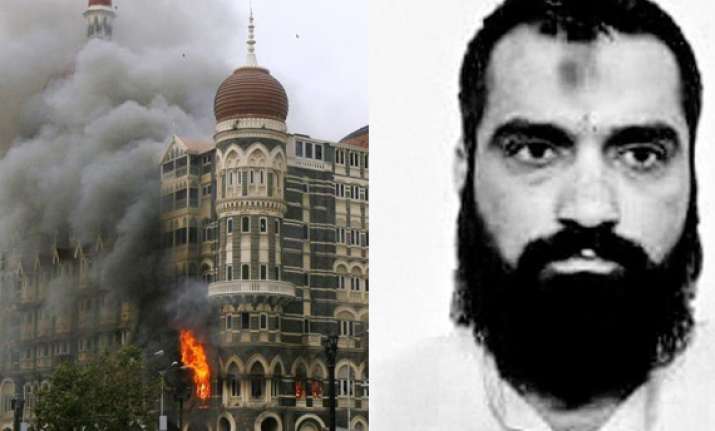 New Delhi, Jun 29 : After 26/11, when pressure mounted on Pakistan to arrest Lashkar-e-Taiba's operations chief Zaki-ur-Rehman Lakhvi from a camp near Muzaffarabad in PoK, Lashkar's Indian hand Abu Jundal was let off on the intervention of ISI officials despite being present at the spot, reports TOI.
Jundal, who was sent to India after being detained in Saudi Arabia, has already disclosed the role of Pakistan's ISI and serving officers of the Pakistan army in 26/11, and has also spoken of how the agencies worked to protect their Indian asset.
ISI and Pakistani army personnel were well aware of the control room in Quaidabad locality between Malir Cantonment and Jinnah International Airport in Karachi from where the Mumbai attacks were directed. Jundal is reported to have provided information on Sajid Mir, the handler of Pakistani-American jihadi David Coleman Headley. Mir has been charged by US prosecutors for the Mumbai outrage along with three others including a "Major Iqbal".
After being bailed out by the ISI, Jundal was asked to stay off the radar and he left for Saudi Arabia in early 2010. He was provided two IDs, one for internal use in Pakistan and one for outside the country.
His passport, in the name of Riyasat Ali, was arranged by a senior Lashkar commander and 26/11 plotter Muzammil, and then he fled to Riyadh.
When cops asked him about the control room, he described it as a small room with four TV sets, computers with internet connection and several mobile handsets. Sources said Jundal claimed that this control room was destroyed by ISI officials after the 26/11 attack concluded.
He also claimed that all Lashkar members had done some communication practice for VoIP internet calls and understand the network areas of the targets. The Lashkar bosses also checked the SIM cards and handsets before the 10 terrorists left for Mumbai and a last-minute drill was also conducted.
Also, Jundal has disclosed that when news first broke that Ismail had been arrested by Mumbai Police during the attack, Lakhvi and other handlers were very upset as he was the main militant among the 10 but when they came to know that it was Ajmal Kasab, they heaved a sigh of relief but with a little disappointment.
Special Cell sleuths are scanning Jundal's email IDs and conversations and sources said they have recovered a huge cache of information including "numbers, addresses of various module members and hideouts".