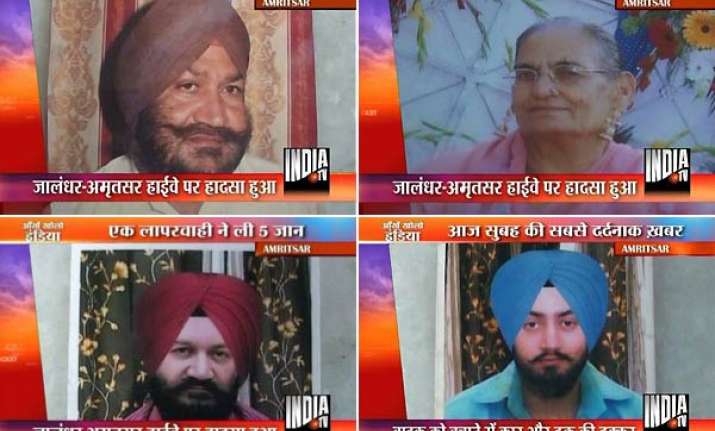 Amritsar, Aug 10: Pratap Singh, a resident of Chati Pind, Amritsar was going in his Honda City car to Jalandhar alongwith his wife Bimla, son Jaspal and grandson Jasvinder on Tuesday when fate struck.

The chauffeur who was driving his car suddenly swerved near Subhanpur on Amritsar-Jalandhar National Highway to avoid a motorcycle carrying two persons from the wrong direction and hit a truck coming from the opposite direction.

All four members of the family and the driver were killed on the spot.

The two motorbike riders Satnam Singh and Buta Singh were injured and taken to hospital. Police have registered a case against the two for negligent driving.