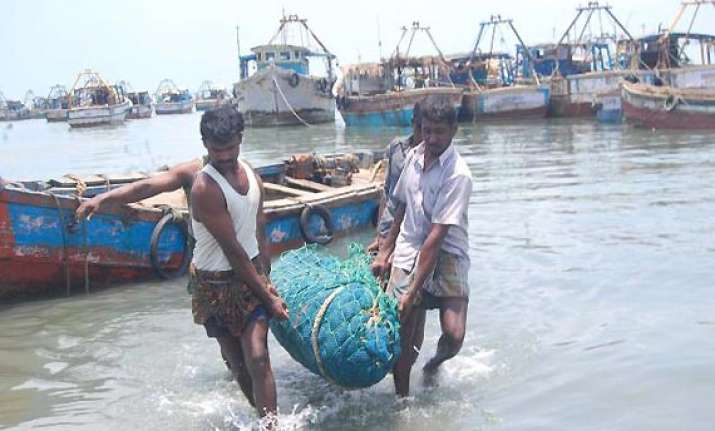 Nagapattinam/Karaikal:  The annual 45-day ban on fishing in Nagapattinam and Karaikal coastal areas in Tamil Nadu commenced today.
The Tamil Nadu and Puducherry governments have imposed the ban under the Deep sea Fishing Regulation Act, 2001.
Every year, between April 15 and May 29, engine-propelled trawlers will not be allowed for fishing activities.
This ban coincides with the spawning season for fish. As trawlers use fishing nets with small gaps, eggs and young ones would be caught in the net leading to marine resource depletion.
Catamarans and fibreglass boats are exempted from the ban.