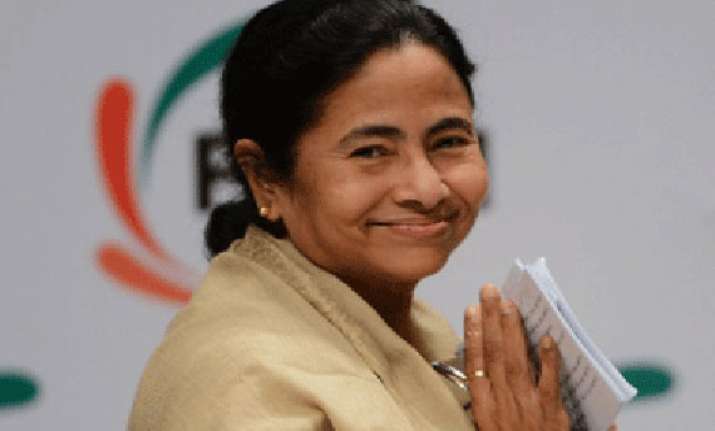 Kolkata: The Trinamool Congress government in West Bengal completed its third year in office today, which followed the party's thumping victory in the just-concluded Lok Sabha elections.
Chief Minister Mamata Banerjee on the occasion thanked the people for giving an overwhelming mandate to serve them and expressed happiness by saying that "history repeats itself".
"On the momentous occasion of completion of three years in office, we express our deep gratitude to 'Maa, Maati, Manush' of Bengal for giving us their overwhelming mandate to serve them," the West Bengal chief minister said in her message on a social networking website.
Noting that "history repeats itself," Banerjee said, "Once again, the people of Bengal have reposed their trust and confidence on us through their huge mandate in the recently-concluded Lok Sabha election."