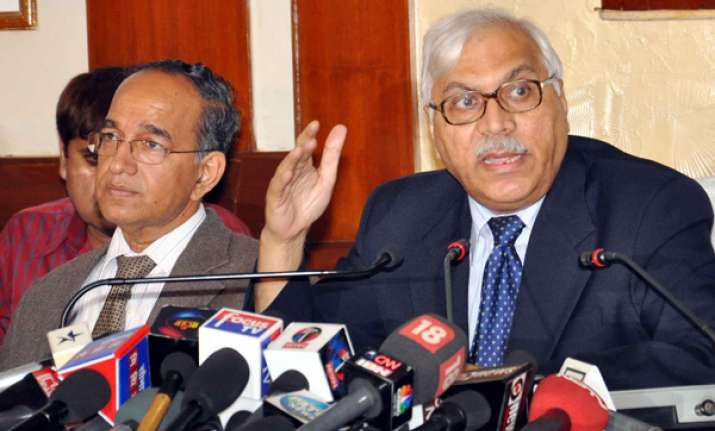 New Delhi, Mar 14: Conducting elections is a high-stress job and the stress on Election Commission (EC) officials resulted in fatal heart attacks to at least four officers during recent assembly elections in five states, Chief Election Commissioner S Y Quraishi said here on Tuesday.

Quraishi said this at a function here after he was praised for conducting free and fair elections.

"Three-four of our officers, presiding officers, had a heart attack on the day of polling and died. That is the kind of tension they go through," Quraishi said to a gathering at a award function organised by the Media Foundation.

"This (EC)team has more than eleven members and this election was conducted by 18 lakh people and each of them allowed a margin for zero error because one error could lead to a repoll and violence," Quraishi said.

Quraishi said EC officials were virtually sitting ducks in Maoist-hit areas.

"In the last general election, about 1,30,000 booths were in Maoist areas. And it is not an easy task. As you know, every now and then, Maoists attack CRPF, BSF and then there will be counter attack on security forces and they use surprise as a weapon," Quraishi said.

"But this surprise is not available to us. Polling parties, who go these polling stations, are sitting ducks because timing and the date of the election is known," the CEC said.

Quraishi said that in Naxal areas, EC officials try to use separate routes to come and go but all this was difficult and required courage.

"The time of the start of the poll is known, the closing time is known, the route is known. Of course, we try to come back by a different route but that is known. Despite that people go to these areas,"he said.