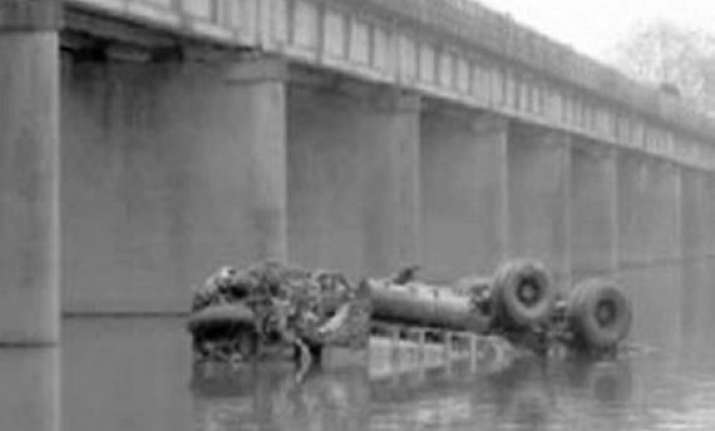 Lucknow: Twenty people were missing after a speeding mini truck plunged into the Ghaghra river in Uttar Pradesh's Barabanki on Saturday night, police said.
The accident took place in the Ramnagar area when the driver lost control of the vehicle, which broke the railing of the bridge over the river, which is in spate, and plunged into it.
Barabanki's Superintendent of Police (SP) Anand Kulkarni told IANS that while the driver and three others managed to swim out of the gushing waters, 20 other passengers were still to be traced.
Two companies of Provincial Armed Constabulary (PAC) have been pressed into service to rescue the missing people, who were from the neighbouring Shravasti and Bahraich districts.
Police officials said that so far the rescue operations had yielded no success.