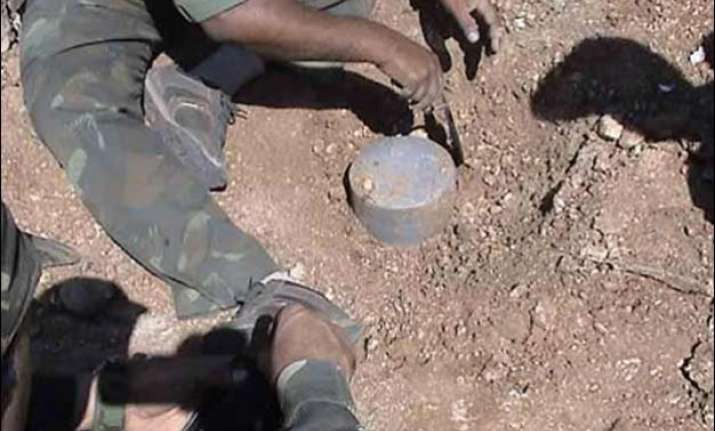 Jamshedpur:  A powerful landmine planted by suspected Maoists has been found in Ghatsila sub-division of Jharkhand, a police official said today. 
The landmine recovered from underneath Shyamsunderpur - Gorbandha road, 60 km from here, yesterday was targeted at security personnel and intended to cause a major damage, Superintendent of Police (Rural), Shailendra Kumar Sinha said.
The 20-kg landmine was defused by the Bomb Disposal Squad which arrived from Ranchi today morning, he said. 
Acting on a tip-off, police personnel had rushed to the area yesterday and identified the exact location of the landmine after spotting some exposed wire on the ground.  
Additional Superintendent of Police (Ops), Shailendra Burnwal said the explosive was suspected to have planted by Maoists Kanu Munda or West Bengal-based Akash, who have been operating in the sub-division bordering West Bengal. 
The district police force jointly with para-military have been carrying out search operation in the naxal-stronghold areas and intensified the operation in view of the approaching Independence day, he said.