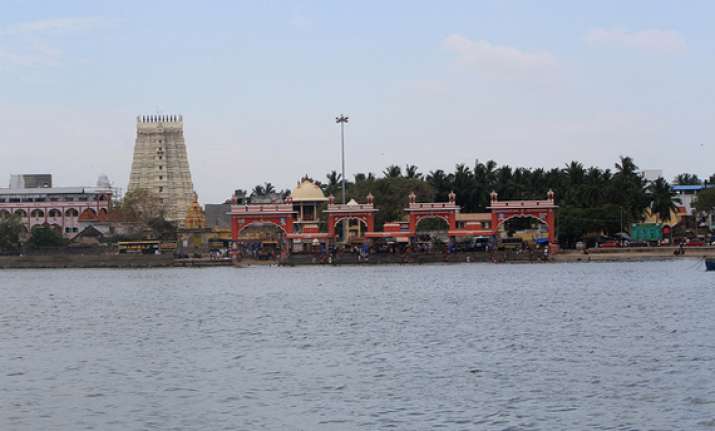 Rameswaram: About two lakh devotees from all over the country took a holy dip in the sea here on the occassion of 'Mahalaya ammavasai', officials said.
Mahalaya Amavasya is considered a highly auspicious day for performing rituals to one's ancestors and forefathers, especially at the historic Ramanathaswamy Temple in this coastal town.
Officials said devotees offered banana and black sesame and cooked rice as part of a ritual, observed at several places in Tamil Nadu, including Kaniyakumari.