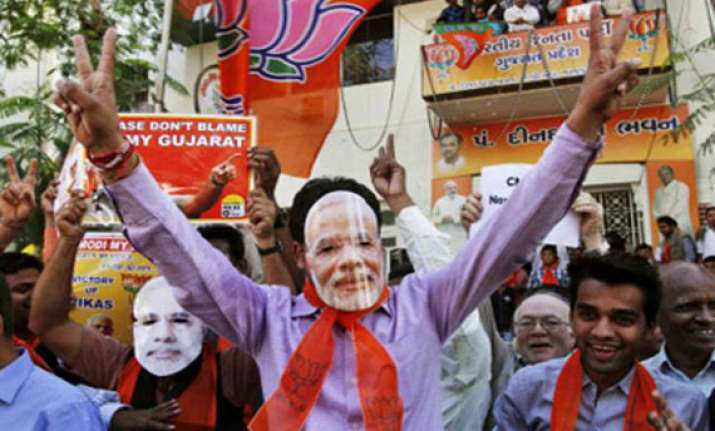 Ahmedabad: The BJP in Gujarat has this year registered its best ever showing in Lok Sabha polls, winning all 26 seats on the back of a massive 12.6 per cent swing in its favour over the last elections.
Accomplishing their 'Mission-26' of winning all the seats in Chief Minister Narendra Modi's state, BJP secured 59.1 per cent of the votes as against 32.9 per cent by Congress, which drew a blank in these polls.
Around 1.52 crore votes were cast in favour of BJP as compared to around 84.86 lakh votes that went to Congress.  In the 2009 Lok Sabha elections, BJP had secured 46.5 per cent votes to Congress's 43.2 per cent, according to Election Commission's statistics.
The difference in the vote share between the two parties in this elections was 26.2 per cent as compared to 3.3 per cent in 2009.