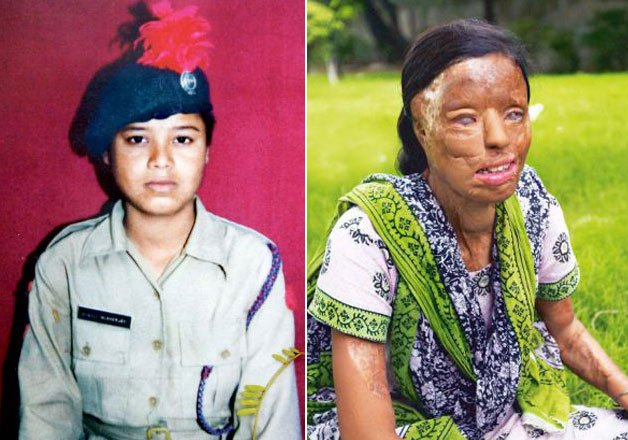 Sonali Mukherjee suffered endlessly before her voice reached the larger world. Acid attack not only scarred her body but it took away from her the zeal to live.
So tired was she of struggling and seeing her father having gone bankrupt due to her treatment that she demanded euthanasia from the government as she did not wish to live.
"Kitni berukhi, kitni udaasi sahi hai maine... ghut ghut ke jee hoon main", said Sonali in an interview before winning 2.5 million in Kaun Banega Crorepati season 6.
Also Read- Real love: When a well-to-do engineer married a disfigured acid attack survivor
Here are 10 facts which will tell you what all has she gone through –
1) She was first of all sexually abused by three males for years who later on spilled acid on her face and scarred her for life. The three - Tapas Mitra, Sanjay Paswan and Bhrahmadev Hajra lived near Mukherjee's home and sexually abused her. When there ill motives did not succeed, they, in order to teach her a lesson, went to her home and spilled burning acid on her face while she was sleeping on the roof of her house with her family.
2) Mukherjee was barely 17 when the incident happened with her. Once a beautiful youth, Mukherjee lost her face, her two eyes and right ear along with some severe injuries on body, to the incident. Her sister, who was also asleep near her, got injured in the incident.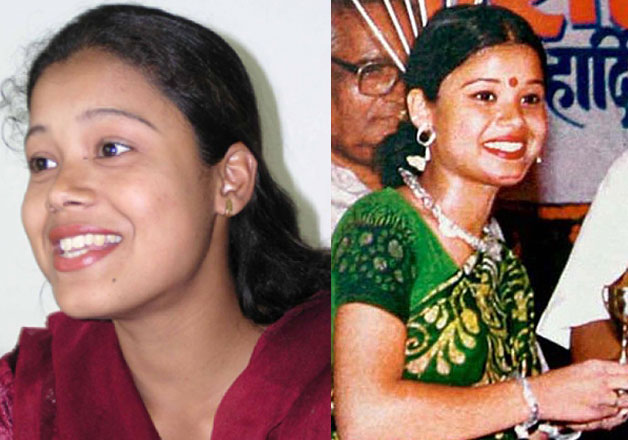 3) Unlike what should have actually happened, her assailants got an easy bail from the Court. They were sentenced for a nine year term, but on appealing to High Court, they got bailed. Nine years after the incident, while Mukherjee and her family lost almost everything to the mishappening, the culprits enjoyed an easy life.
4) A Sociology honours student from Dhanbad, Mukherjee appealed to three Chief Ministers (Shibu Soren, Arjun Munda and Madhu Koda) and three MLAs after her father lost his ancestral land and all the savings to her 22 odd injuries. She got many assurances for help by the ministers, but, in actual never received any concrete help.
5) Most of her treatment was done at the Safdarjung Hospital of Delhi. A plastic surgeon, Anant Sinha, after knowing her poignant tale even offered to treat her for free till she got well. He also said that he would offer Mukherjee a job at his hospital so that she could sustain rest of her life.
6) So fed up was Mukherjee of the entire struggle and endless suffering that she demanded euthanasia – mercy death from the court. It was then that media caught attention of her and gave her the platform to take her voice to the public. Soon after, support poured in for her from all corners, and she landed in Kaun Banega Crorepati.
7) The Dhanbad youth was highly appalled by Big B's humble and down-to-earth nature on the sets of KBC. "He held my hands and escorted me to the hot seat. He was behaving just like a father would do", said Sonali after the KBC episode in which she won 2.5 million, got aired. She was accompanied by Miss Universe Lara Dutta Bhupathi, a celebrity guest on the show.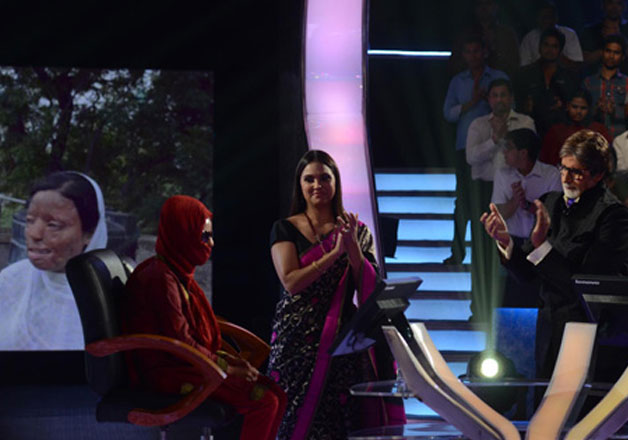 8) In February 2014, Mukherjee got a grade III clerk's job by the state government of Jharkhand, She got appointed in the welfare department of the Bokaro deputy commissioner's office.
9) Mukherjee hailed from Dhanbad, and is currently residing in New Delhi. She is the daughter of Chandi Das Mukherjee. She was in college and also juggling for a job in a private firm when the horrific incident happened with her on the night of April 22, 2003.  
10) This year, on April 15, Mukherjee got married to Chittaranjan Tiwari, an electrical engineer from Jharkhand, who fell in love with her and befriended her through Facebook.