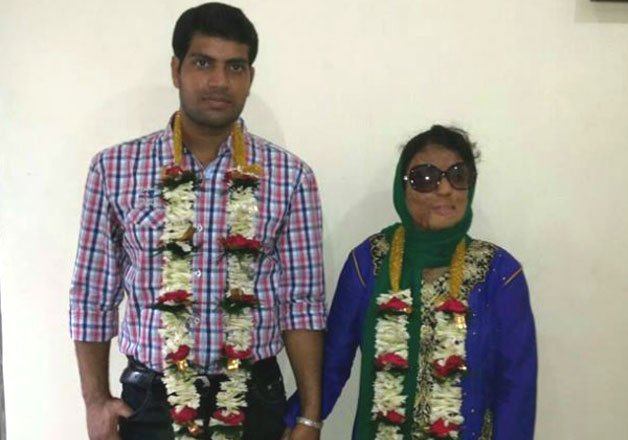 Those trying several tactics to make their relationships work, here's an example of real love for them.
A well-to-do electrical engineer Chittaranjan Tiwari fell in love with a disfigured acid attack survivor Sonali Mukherjee when he saw her daring to face the limelight on the famous television show 'Kaun Banega Crorepati'.
It was not an attempt by Mukherjee to gain sympathy of public by appearing on the big screen rather it was a necessity as her father almost became broke and the state did not fund her to sponsor the 22 surgeries that she had to undergo after the acid attack on her in 2003.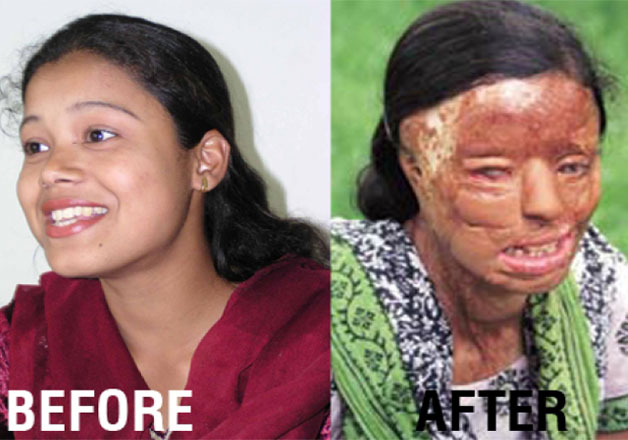 She was merely 17-year-old at that time, a college student, when three men attacked her because she had rejected their sexual advances. On the night of April 22, they broke into her home and poured acid on her face while she was sleeping, leaving her partially dead and blind and completely disfigured for lifetime.
Even superstar Amitabh Bachchan, the host of KBC was taken aback when he saw this epitome of courage climbing the success ladder by answering question after question with utmost grace.
To the amazement of everybody and leaving both Bachchan and her celebrity partner Miss Universe Lara Dutta awe-struck, Mukherjee won 2.7 million rupees. Her efforts were exceptional.
Also read: Acid attacks: What India should learn from Bangladesh
Even the Bollywood superstar couldn't resist himself for praising this exemplary courage shown by Tiwari. He said, ""Sometimes we think that our lives are miserable, everything is against us and then (when) we come across someone like Sonali we realise how lucky we are and how much we have got going for us", and the studio bursted with thunder of claps.
It was then in 2012, that Tiwari, an electrical engineer was so appalled by the sheer valour of Mukherjee that he developed feelings for her. A little later, he sent her a friend request on Facebook which she accepted. Gradually, love blossomed between the two, breaking the myths of the society that it is only meant for the privileged and setting an example for those losing heart over their ugliness.
Meanwhile, Mukherjee got a job in a government school in 2014 and this year on April 15, both Mukherjee and Tiwari tied the knot in the eastern state of Jharkhand.
After coming out of the courtroom in the Bokaro city, Mukherjee said, "My life had come to a standstill but Chittaranjan has brought me back the joy and happiness which was lacking."